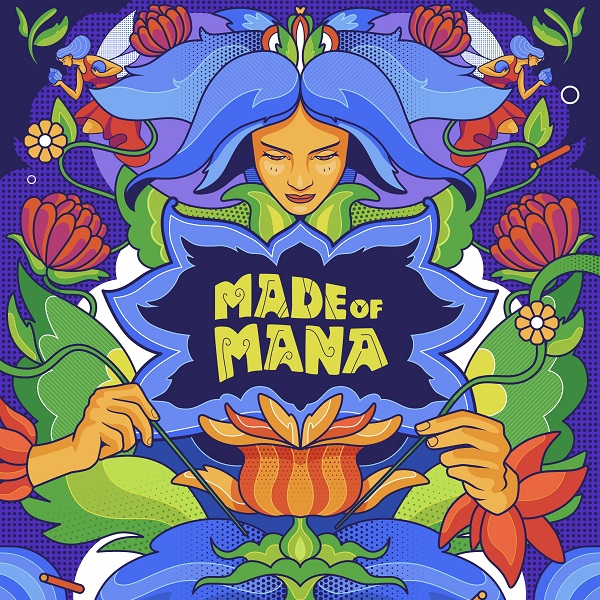 Bay Area quartet Made of Mana craft a melodic, inspirational sound throughout their eponymous debut EP. Their accessible sound traverses from quaint pop-rock to rousing bluesy roars. The lyrics throughout prove stirring and aspirational, reflecting on past struggles while also highlighting continued present growth, with an optimistic glow.
Opening track "Tired of Waiting" is exemplary of the band's approachable yet tonally dynamic sound. "We know there's something better for us," the vocals let out, expressing a hunger for change and betterment — even as these things can take time and ignite a tiredness for waiting. The second half traverses past the breezy contemplation, into a brightly melodic guitar-fronted suaveness following the "I'm not alone," vocal affirmation. Impassioned rock-friendly pulses surround the "I'm so tired of waiting," exuberance to close this opener with a satiating glow.
The EP's four other tracks succeed as well with an effervescent, heartfelt rock allure. "I'm sorry for all that I did, and all the things that I didn't do," is an admission on "Sorry," feeling like a post-relationship conveying of regrets — that's still hopeful for a second chance. Bouncy guitar strums and soulful backing croons strongly complement the demonstrative vocal lead.
Tender guitars and organs build enticingly on "After the Storm," featuring both soaring vocal passion and lush, bluesy retrospection. Lyrics stir in portraying an honest self-reflection and the aftermath of self-realization, with the post-storm sensation rousing via an electrifying guitar solo. "After the Storm" and the bluesy rocker "Sinner" close this stellar EP with a resonating, sincere appeal.