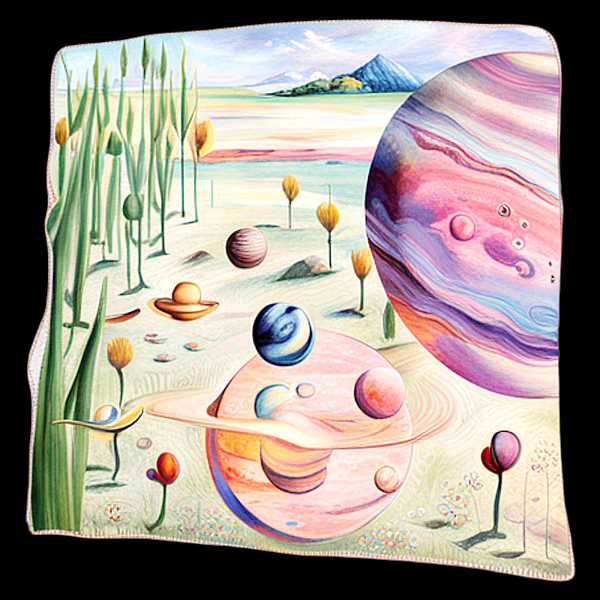 The album An Alien Among Us is a spacey pop success from Madebit, the project of Nashville-based songwriter and producer Madelyn Reyes. "This album is just as much about connection as it is about alienation," she says. "I hope that people can listen to this record and feel inspired to look at themselves in a new perspective."
Aptly titled opener "Space" rides on soaring vocals and hazy synth pads, exuding an escape-to-another-world yearning amidst the dreamy pop composure. Its hook plays replay-inducing with its bouncy bass line and trickling washes of synth, combining with an invigorated vocal feeling for a hooky splendor. The track kicks off An Alien Among Us with a balancing of serene engrossment and punchy pop infectiousness.
"Believe in yourself," is a powerful refrain that builds with effervescent escalation on the standout "Bring It Out," another triumphant display of the project's atmospheric pop smarts. The title-touting chorus stirs with a range of glitzy synth-forward pulsations, touting a charismatic pop flair in between moments of hazy aesthetical engrossment. Additional highlights include the hypnotic, colorful pulse of "An Ode to Those Who Lead But Do Not Follow" and the heady dance-friendly energy of "Where the Sidewalk Never Ends."
—
"An Alien Among Us" and other tracks featured this month can be streamed on the updating Obscure Sound's 'Best of August 2023' Spotify playlist.
We discovered this release via MusoSoup, as part of the artist's promotional campaign.