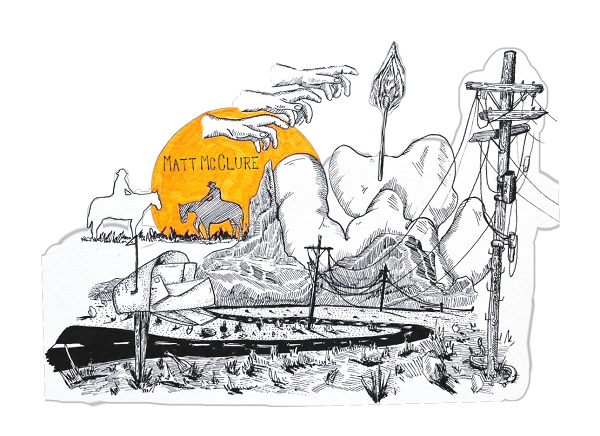 Recurring Orphans is the new album from Las Vegas-based artist Matt McClure. Originally from New Jersey, McClure crafts a no-frills rock appeal with themes that borrow from personal experience. McClure is a recovering alcoholic and drug addict, and these personal struggles contribute to the album's themes of disappointment and self-acceptance — all amidst McClure's mission to make "people feel less alone," through his audible art.
Delivering a rock sound that enjoyably feels stream-of-conscious at points in its natural outpouring, Recurring Orphans compares fondly in its aesthetic to Silver Jews. "Woven Women" features a hook particularly reminiscent of such, with the "way I failed you too," sequence stirring with its deeper-set vocal shift twangy guitar gestures. "You remind me of someone I once failed, so in a way I failed you too," McClure sings as twangy guitars envelop. The themes of disappointment and heartfelt retrospection are evident.
The album's title track is another standout, building with guitar-led momentum into vocals that admit "maybe there was no master plan." Warming blasts of guitar distortion inject with satiating endurance, as more understated surround with stellar engagement. "Magazine Street" also captivates, with a textured power-pop energy propelled by flourishing jangly guitars, which lead into the fulfilling "just don't you remember them as angry," hook. Recurring Orphans shows an abundance of strong songwriting from Matt McClure.
We discovered this release via MusoSoup, as part of the artist's promotional campaign.