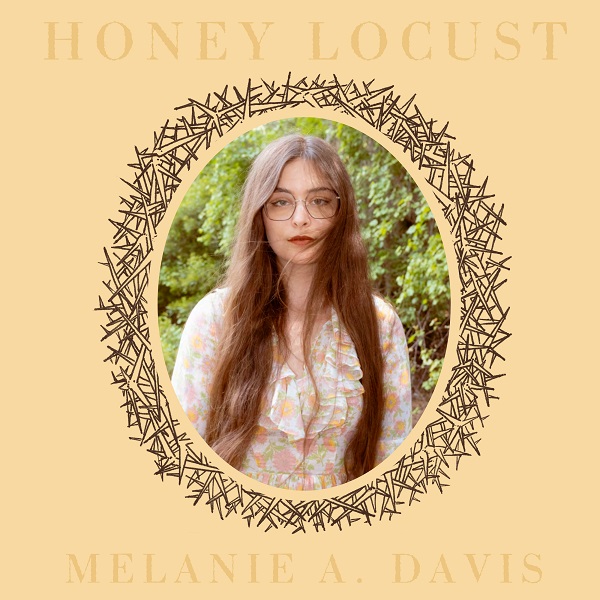 The third studio album from Kentucky-based artist Melanie A. Davis, Honey Locust is a captivating display of songwriting — embracing a timeless-sounding cohesion of folk, jazz, and doo-wop. The singer/songwriter intertwines melodic vocal quivers with wry lyrical perspectives on both universal emotions and those calling to a complex American existence.
The opening title track opens with references to "familiar scenes" and "abject Americana," a poignant referencing to the current state of affairs — "the fires put out have been lit again, by ribbons of gasoline seeping out of Confederate dead." An escalated vocal passion stirs upon the impact of lies and the passage of time on recognition, effective whether in reference to a former partner or the country one calls home. The track and album itself prove poetically reflective of a honey locust tree and its gradual unveiling, requiring close inspection through its myriad of changes and growths.
The gorgeous "Robin" integrates emotive backing vocal harmonizing amidst the poetically affecting lead. "Despite their attempts to wrap rope 'round our necks, a notion of paradise was found," Davis sings, reflecting further on the plights of a conflicted society — referencing religious pleas, taxes, congested minds, and beyond. Twangy guitars and lush acoustics fuse with enduring impact, resonating especially as Davis' backing vocal touches add a beautiful immersion.
Also impressing with its doo-wop backing vocal adornments, "Honey" stands out with its calming acoustics, whistling, and culminating "I've seen this before," haunting send-off. The closing "Magnolia" is another stunner, continuing the natural-minded imagery and garden-set metaphors with lush folk-friendly production. Honey Locust is a thorough showcase of Davis' talents, from poetically poignant lyrical perspectives to inviting songwriting that melds '50s folk-pop whimsy with modern singer/songwriter nuance.
Honey Locust features Davis on acoustic and bass guitars, vocals, and auxiliary percussion. Fate McAfee plays on lead electric, bass, and lap steel guitars. The album was recorded, produced, and engineered by McAfee in Murray, Kentucky.
—
"Robin" and other tracks featured this month can be streamed on the updating Obscure Sound's 'Best of August 2023' Spotify playlist.