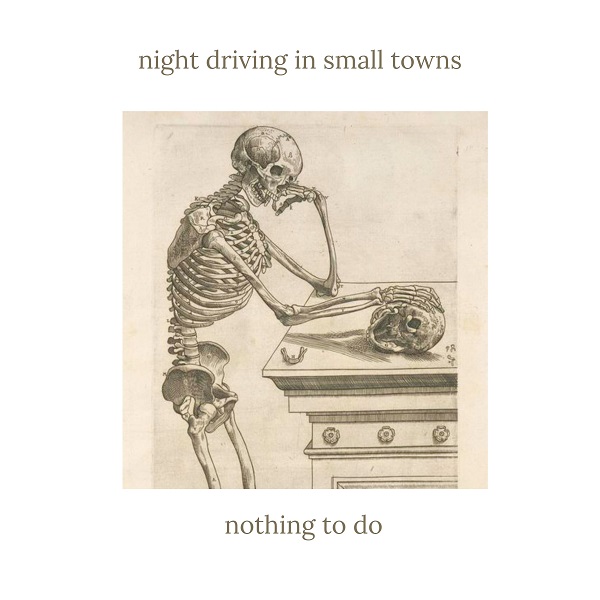 Fusing a grungy rock invigoration alongside dreamy vocal hypnotics, "Nothing to Do" is an engaging single from Night Driving in Small Towns, a Georgia-based project led by songwriters Andrea Rogers (lyrics) and Colby Wright (music). Their debut album, By the Roadside, released in 2007 via the Stereophonic label.
"If you believe," the lush vocals express in the opening, with a starry-eyed demeanor fitting aptly with the dreamy contemplation. The ensuing "there's nothing to do with you," refrain injects some melancholy and complexity, furthered by a "go down with the ship," lyrical remark and heavier distorted guitar pulses. The track's conceptual approach — reflecting a relationship where one party is experiencing newfound fame — resonates amidst a nostalgic, melodic rock pull.
The act elaborates on the track's lyrics and themes:
"In the lyrics, the singer explains that their significant other is experiencing newfound fame / success and is struggling to cope with it. The singer is lonely while their lover is away, and is also worried that they will either cheat on them, betray them, or go too far with substance abuse (drugs, alcohol, etc.) and end up hurt or dead. "
—
This and other tracks featured this month can be streamed on the updating Obscure Sound's 'Best of August 2023' Spotify playlist.