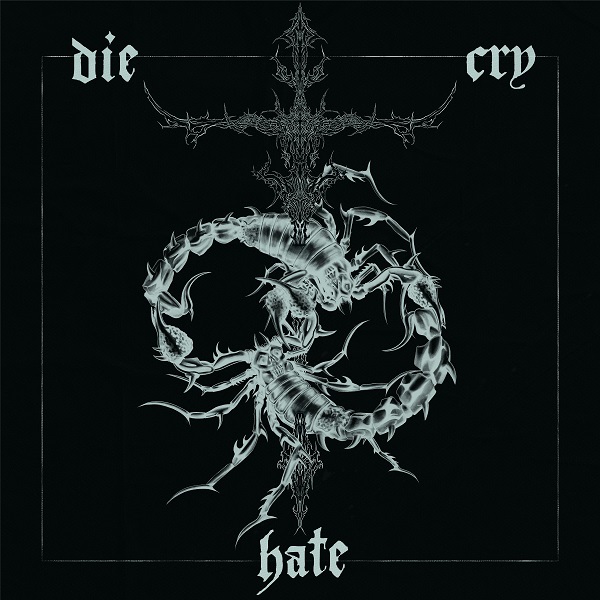 Las Vegas-based act past self show a powerful post-punk allure throughout their Die Cry Hate EP, featuring a blend of Korean and English. Pulsating post-punk rhythms intertwine with lushly entrancing soundscapes, amidst impassioned vocals conveying a range of yearning and isolation.
Opener "Little Death" rides on a brooding bass line and flickering guitar jangles, with a moody synth immersion during the emotive chorus. The whispered "never walk away," segment sends chills into a soaring, forlorn shift — standing out melodically. past self describes this stellar EP opener as "a song about feeling lost and dwindling love between two lovers."
"Sewn Shut" features a more submerged vocal lushness, compelling amidst a quick-paced array of jangling guitars that descends into a moody, contemplative spell. On this cut, the band captures the feeling of "being in a dark place in life but looking for help from all the wrong people." Another standout, "Rusty Knife" embraces a goth-friendly tint with its glistening synth integrations, consuming alongside the nocturnal post-punk guitar tones. past self's Die Cry Hate EP is abundant in immersive post-punk mood.
—
"Little Death" and other tracks featured this month can be streamed on the updating Obscure Sound's 'Best of August 2023' Spotify playlist.