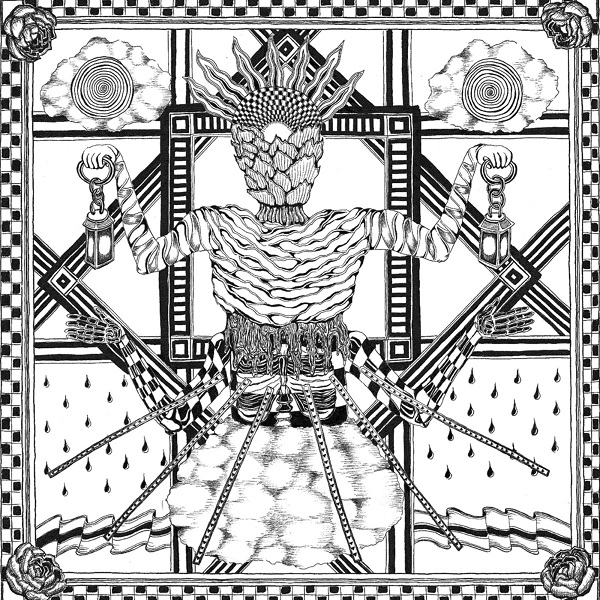 Boise-based rock quartet Porcelain Tongue present a riveting rock sound with compelling lyrical introspection throughout the album Goodbye Peggy, releasing on August 11th via Mishap Records. The production stirs in its exploration of the human experience, traversing through emotions of loss and grief, alongside processing and acceptance in the wake of a new void upon a loved one's loss.
The opening track "Support" feels like a conscious re-awakening with its glimmering guitar twangs and "my body doesn't know how to support my mind," intimacy rousing into emotive guitar propulsions. "You say you're fine," the vocals let out here. "I know you're lying." The driving post-punk bass inspiration maintains a grounded feeling amidst the lyrical musings, furthered past the two-minute mark into the "why won't you look me in the eyes?" descent. "Support" is a dynamic, theatrical opener that enjoyably wears emotion on its sleeves.
"Feel Your Pain" served as the album's first single, a fitting choice considering its direct, emotional inspiration — being written upon receiving the news of a close friend's passing. Vocalist/guitarist Max Voulelis penned the lines "death will come, if not now, eventually," and a few minutes later was informed that a close friend had passed away. The unfortunate news prompted the lyrics "the nurtured bloom, the giving moon means nothing without you."
The tender guitar twangs on "Feel Your Pain" lead into a rousing rock-forward second half, coinciding with lyrical perspectives on day-to-day coping following such a loss. Goodbye Peggy succeeds throughout with structural developments reflective of evolving lyrical sentiments, often perceiving the evolving phases of grief and eventual acceptance. The album's title track is also indicative of this, with lyrical insecurities — "I will go and hide," — coexisting with moody post-punk tones, prior to alt-rock thunder as the vocals fade and finalize into a hiding state.
Moving onward, "Back Pains (CLEAN)" is a riveting closer that feels poignant in its bleak finality. "I was not surprised to find, you on your side and me on mine," the vocals exude, as "I look at my life and try to find some meaning," furthers the inner contemplation. Porcelain Tongue's Goodbye Peggy proves riveting in setting melodically moody rock production to lyrical insight on experiences of loss and grieving.
Buy the album here, in addition to the exclusive vinyl for sale.