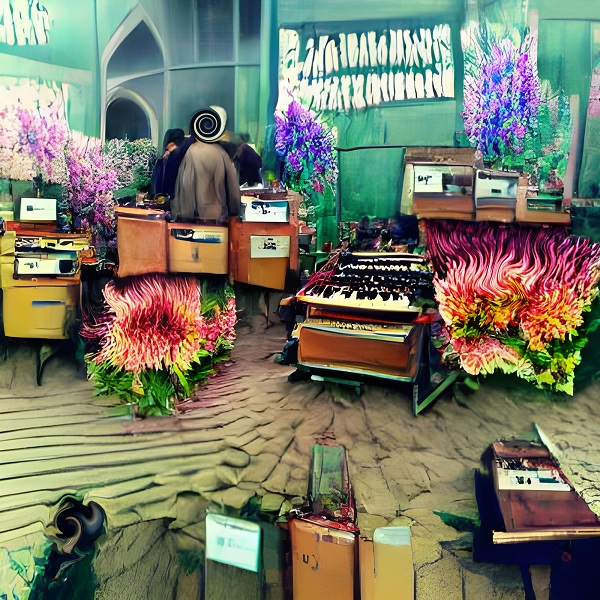 The 7th album from New Jersey-based project Psychiatric Metaphors, Flower Market Exchange shines with a city-set, psych-rock intrigue. "I never wanna leave," the vocals let out on "Bronx Bound 4 Train," driving into a roaring wave of guitar distortion — and firmly capturing the release's scene-setting, tempting rock sound.
Opening track "Flower Market Symposia" works from suave, grooving bass into flashy brass charisma. Vocals emerge during the subsequent "UWS Bicycle Club," concocting a "soundtrack for the night," with its mellow vocals, reflective bass, and fluid guitar trickling. The aptly titled "Street Sweeper" echoes awakening city streets. "Hey!" the multi-layered vocals begin each verse, as brass-y spurts and dexterous guitars concoct a funky, vibrant appeal.
The bouncy bass-driven jumpiness of "Bitter Honey" compels alongside dazed vocal hypnotics, showcasing the band's knack for more meditative efforts. From contemplative grooves like this to the charismatic pace of "Street Sweeper," Flower Market Exchange succeeds with stylish, immersive psych-rock charm.
—
"UWS Bicycle Club" and other tracks featured this month can be streamed on the updating Obscure Sound's 'Best of August 2023' Spotify playlist.
We discovered this release via MusoSoup, as part of the artist's promotional campaign.