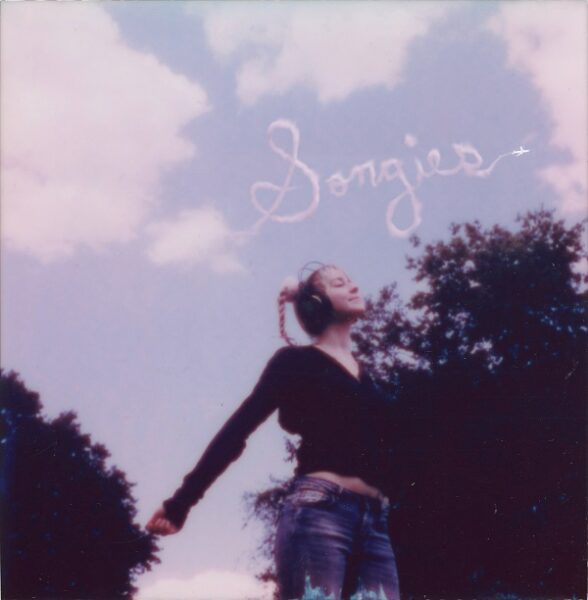 The new album from New Jersey-based musician and nurse PYNKIE, Songies proves strongly memorable within a hazy dream-pop and rock aesthetic. The warming production pairs with a coming-of-age thematic prowess, from the connective yearning of "Time_60bpm" to the admittance of relationship toxicity on "Plz."
Lindsey Radice formed the PYNKIE moniker in 2018, remarking: "When I started making music, it was definitely a joke at first. But then I started taking myself more seriously. I felt like I could do a little more than just making songs about cup noodles." Early SoundCloud demos drew praise, and PYNKIE's 2018 debut album neoteny was released independently. #37 followed in 2020, released under the Fat Possum imprint House Arrest. Now, the project's third album, Songies, continues Radice's gripping rock songwriting, steeped in a balance of dreamy nostalgia and modern edge.
"'Songies' (by my definition) are songs that are relatively short, sweet, and to-the-point; they have an element of weirdness, while also being very song-like (i.e. the classic pop structure)," Radice explains. "The element of weirdness I'm referring to could be an unpredictable chord change or melodic choices, the use of alt guitar tunings, or playing with unusual time signatures."
The opening "Time_60bpm" is wholly enveloping with its dreamy, spacey atmospherics. Huddled by the phone, waiting for that call; it's a smitten feeling that's conveyed with starry-eyed serenity on this gorgeous opener. "I pretended I was a fictional girl in her room staring at a clock and singing/playing guitar to it, thinking about someone she missed desperately," Radice reflects on the track's songwriting process. The melodic yearning is palpable throughout.
"Lately" enamors with its subdued guitar strums and vocal pairing, expanding into peppier guitars and reflective bass bounces past the 30-second turn. Wordless vocal ooh-ing adds a haunting impact during the twinkling conclusion. Impressing in steady tonal growth over its 2+ minutes, "Lately" is exemplary of Radice's knack for satiating structural expanses.
Strutting a peppier rock-forward vigor, "Unsee" is an introspective success that muses on selective memory. "I can't remember anything at all," the vocals glide into jangly guitar pulses and steady percussion. The subsequent "Both Sides" shifts into a dreamier territory, hypnotizing with its gentle guitars and absorbing title-touting refrain; this grows into a gorgeous "hardly wait," vocal soaring with anthemic culmination into that striking refrain.
Another standout, "Plz" captures glimpses of a toxic relationship at a house party, set against murmured guitar tones that beckon a '90s alt-rock nostalgia. The "forever," vocal outpouring lends a lushly captivating edge. "I've unfortunately been in my fair share of toxic relationships, and often use songwriting as a way to sublimate those memories and emotions of my past," Radice notes of the track, which is another example of the artist's emotively gripping songwriting, emphasizing both soundscape and relatable lyrical prowess.