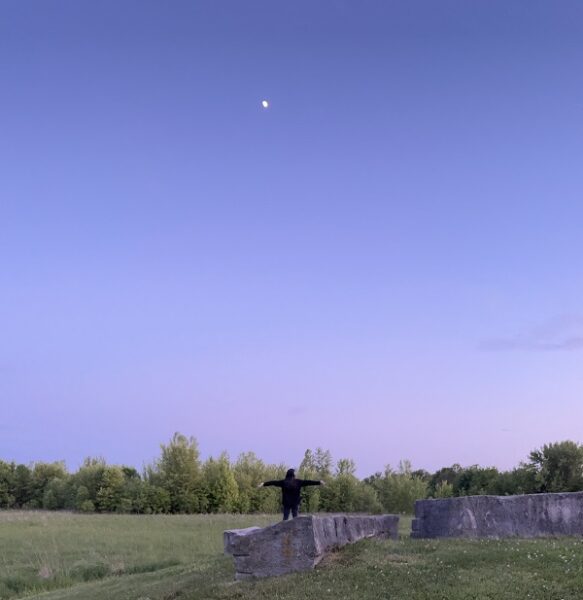 17-year-old independent singer-songwriter Sophia Stephens drops her poetically soft and somber four-track EP Remnantal. Possessing similarities between a triad of Florence and the Machine's ethereal beauty, Freya Ridings's poetical softness, and Amy Lee's gothic depth and surrender, Sophia delves into the distilling beauty of sadness, heartbreak and loss — but in a hauntingly, yet heavenly and unwavering, way.
Each song breathes a story of heartbreak by contrasting acceptance to the loss in life and the struggles to comprehend it. Having watched several loved ones become terminally ill throughout her life, the EP is a beautifully captivating memoir that could be found delicately sprinkled throughout an emotive movie soundtrack of her life. Sophia blurs the lines between sadness and beauty by emphasizing the grandiosity that pain and suffering can wash over.
The EP begins with "Shadowlit," a bright and hopeful track that casts the question of "why?" throughout, and so leading into a "Submerge," where we sink into a deeper and darker ocean; this track is a personal and poetic number that reveals a conscious flow of creative pain. Sophia reveals a harder-hitting and more prominent hook addressing feelings of acceptance amongst the grief in "Never Spoke'," and ending the EP with "Familiar," which creates a divine finale into a profoundly personal collection of poetry.
Remnantal is an EP that captures the hearts of those who are broken and eases the pain of all those who are hurt by not only turning into something graceful and stunningly sensitive, but by pathing the way for common ground in those who can relate to such misfortune – and so Remnantal is an release where tears can flow freely and unapologetically.
—
"Familiar" and other tracks featured this month can be streamed on the updating Obscure Sound's 'Best of August 2023' Spotify playlist.
We discovered this release via MusoSoup, as part of the artist's promotional campaign.