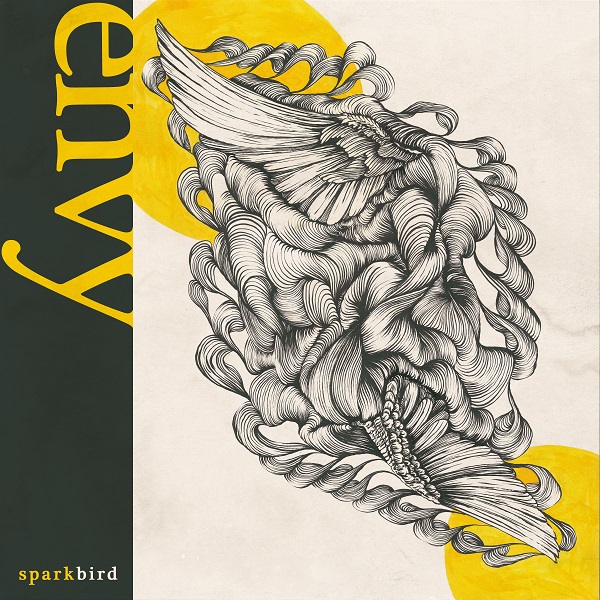 Reflecting on the pursuits of overcoming jealousy, "Envy" is a moving chamber-folk success from Sparkbird, the Portland-based artist who caught our attention in April with the single "Disembodied Mind." "Envy" is produced by Josh Frigo, and features drummer Mathias Kunzli (Regina Spektor).
The project of non-binary queer singer/songwriter Stephan Nance, Sparkbird compels with honest lyrical introspection that explores the complexities of human condition — with emphasis on mental health, personal growth, and identity. "Envy" is indicative of such, particularly in its ruminations on growing resentment.
"I must confess an embarrassing truth," the vocals let out at one point. "Almost nothing can hurt me Like thinking of you." This sequence proves aptly reflective, thematically, of witnessing one's successes and the process resulting in personal insecurities. The jumpy piano lines build into lush woodwind pushes, riveting throughout. Percussive pit-pattering, quaint piano, and folk-minded acoustics lead a rousing finale, capturing a sense of social isolation and withdrawn inclinations, as one hopes to achieve a sense of great self-worth. "Envy" is another standout from Sparkbird.
Nance elaborates further on the track:
"I have a friend whose partner's career really took off on a level most people only dream of. At first I was purely happy for them. I love this person's work, and it absolutely merits the attention. But as the accolades piled up, I noticed myself growing resentful. Why couldn't I be the one to catch a break? It embarrasses me to admit it, but I also know envy is a normal feeling that almost everyone experiences. Writing this song helped me do something with that feeling, put it to use."
—
This and other tracks featured this month can be streamed on the updating Obscure Sound's 'Best of August 2023' Spotify playlist.
We discovered this release via MusoSoup, as part of the artist's promotional campaign.