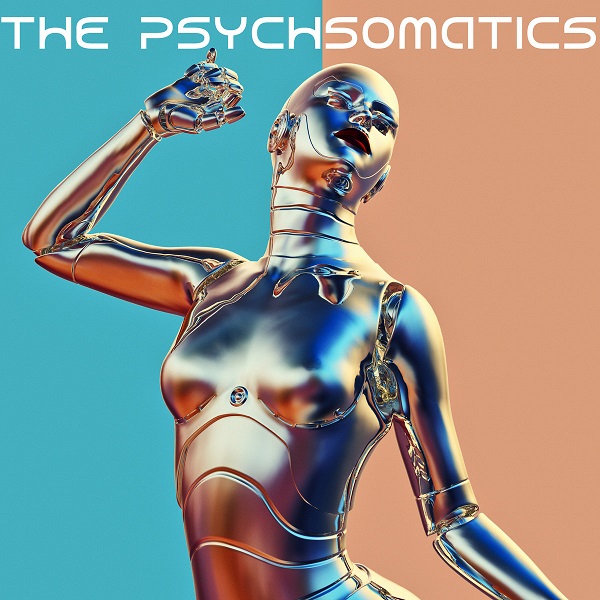 Salt Lake City-based band The Psychsomatics unveil a captivating psych-rock soundscape throughout their new album Seams of Expectation. The four-piece formed after drummer/vocalist Steven Siggard and keyboardist Zac McDonald left the band Holy Water Buffalo due to creative differences, moving to Salt Lake City to assemble a new project.
"This album is definitely a direct product of the feeling of betrayal," Siggard explains. "The two other members of "Holy Water Buffalo" didn't like the direction that Zaz and I were heading in musically and stole everything we paid for as a band and moved to LA unexpectedly. We had to build everything from the ground up. It was a very dark time for both of us but fortunately the lyrics just started to flow. This album basically came out of the ashes.
Opener "Alien Friends" establishes a captivating, sweltering mood with its intensifying vocal passion, enigmatic guitar suaveness, and chilly organs. "I can't believe I came to you in confidence," they lament, soaring into a soaring, majestic "she came to you," sequence with twinkling, spacey keys. Captivating percussion and bass elevate the ensuing section, prior to the spacey pop re-emergence. The track is a stellar showcase of the act's emotional psych-rock capabilities.
While the opener entices with an atmospheric space-set allure, "Darkness of the Sea" proves stellar with a more guitar-led psychedelic rock sound. "I was running through the ocean," the vocals break through, following delectable guitar lines exuding a hazy, immersive flair. Warming guitar distortion injects a further hypnotic appeal to this epic success. Seams of Expectation is a captivating psych-rock showcase from The Psychsomatics, excelling in both guitar-fronted epics and atmospheric spacey delights.
They explain: "Seams of Expectation in a nutshell is about how we tend to make expectations of everything we think we want in life and when things don't go our way it feels like everything is coming apart at the seams."
—
"Alien Friends" and other tracks featured this month can be streamed on the updating Obscure Sound's 'Best of August 2023' Spotify playlist.
We discovered this release via MusoSoup, as part of the artist's promotional campaign.