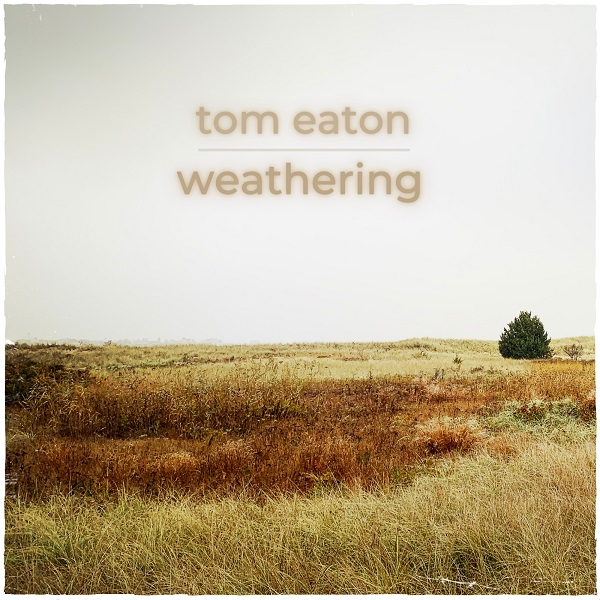 A gorgeous new album from Tom Eaton, weathering presents a stirring piano-centric ambient production. The New Hampshire-based artist excels in crafting soundscapes befitting for chill-inducing contemplation. His talents drew a 2021 Grammy nomination for the album Brothers. Per Eaton, the story within weathering is that "of letting go of the past and discovering a new life on the other side of darkness."
The melancholic piano-forward serenity of "the lost years" expands gradually as twinkling additions gently intertwine. The graceful piano tone remains a steady source of comfort, as moments like 04:25 elicit chills with a cinematic, textural engrossment; the ghostly atmospheric effect here is riveting.
"instead i said goodbye" is another highlight, captivating with its more understated structural unfolding. Delicate piano work throughout reminds fondly of the late Ryuichi Sakamoto. "the beach, the rain, and hope" is another showcase in caressingly absorbing production, achieving a similarly compelling assortment of lush piano-driven arrangements alongside glistening instrumentation and rich pad infusions.
The closing "when clouds give way to stars" is a fitting send-off, in its enjoyable summation of Eaton's many strengths as a songwriter. The track's subtle yet wholly effective melodic additions enamor throughout, following the initial piano-set minimalism. Many moments within, and particular the fantasy-like escalation into the four-minute turn, enthrall with a float-y sense of escapism. Caressing soundscapes and delightful melodic compositions are prevalent throughout weathering, from start to finish.
The album releases via Heartdance Records (Phoenix, AZ).
—
"weathering" and other tracks featured this month can be streamed on the updating Obscure Sound's 'Best of August 2023' Spotify playlist.
We discovered this release via MusoSoup, as part of the artist's promotional campaign.