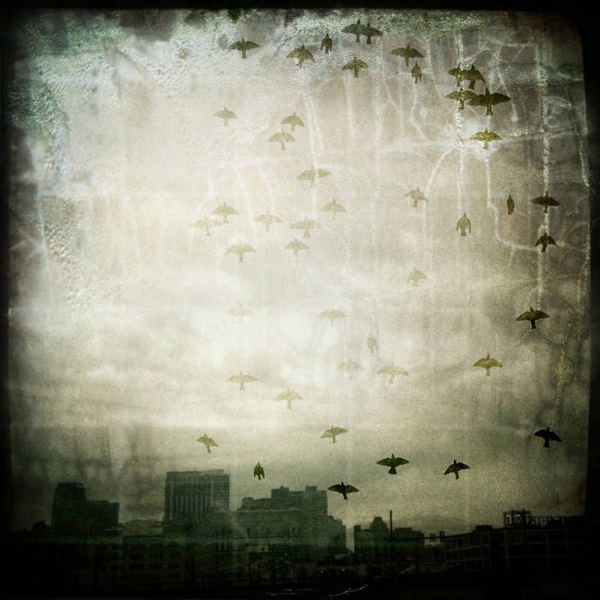 Rousing with a rock and folk synergy that spans from anthemic swells to heartfelt balladry, Two Handed Engine is a stirring eponymous album from the Philadelphia-based trio.
They take particular inspiration from their city's imagery and spirit — specifically North Philly and its "large corridors of deteriorating warehouses and factories that bring to mind inevitable change and the exploitative march of capitalism." The band also note inspiration from the area's "beautiful stretches of woods, historic parks, stone bridges and most of all the resilient locals who keep going."
Opener "Atlas Palms" initially struts more in the folk-centric mold. Lyrical retellings of Friday night temptations and barroom lights emphasize around a "trying not to fall," ethos — capturing the feelings of night-out crawls in a city locale. Twangy guitar gestures at the two-minute turn add enjoyably to the invigorating folk-rock endurance.
Nighttime pursuits are also evident on the subsequent "Aces up Your Sleeve," though now set on the road. "We're on the right road going the wrong way," the vocals let out amidst a rollicking rock soaring, with the culminating "won't you bring your underhanded deals to me?" soaring stirring with a spacious, anthemic allure.
"Demolition's Done" is another sturdy showcase of the band's rock-forward vigor; its suave title-based refrain swells into a particularly memorable guitar line. Two Handed Engine impress consistently with narrative passion and melodic songwriting throughout their self-titled album.
—
"Aces up Your Sleeve" and other tracks featured this month can be streamed on the updating Obscure Sound's 'Best of August 2023' Spotify playlist.
We discovered this release via MusoSoup, as part of the artist's promotional campaign.