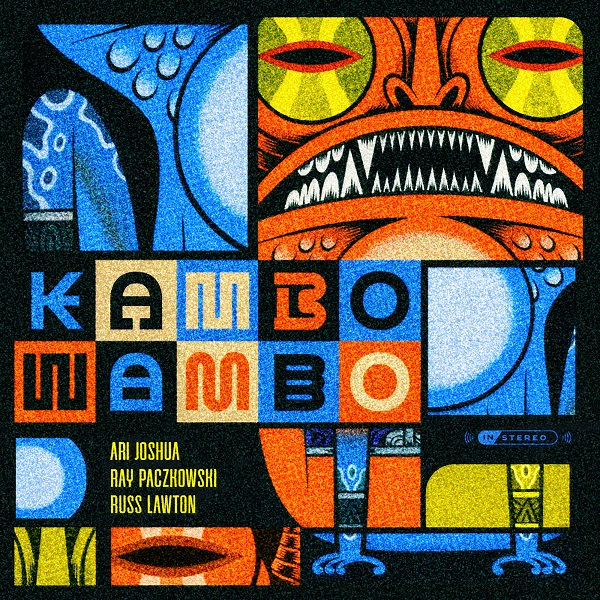 Ari Joshua's RAaR Trio craft a free-flowing psych-rock enticement throughout "Kambo Wambo," whose 19-minute extended version showcases the versatile trio's stirring guitar work, hypnotic polyrhythms, and spirited keyboard infusions. The track represents the uncut version of a forthcoming release, "inspired by Amazonian frog medicine."
Guitarist Ari Joshua, drummer Russ Lawton, and keyboardist Ray Paczkowski comprise this talented trio, whose audible interpretation of psychedelic plant medicine proves riveting. Joshua's initial guitar work casts a suave spell, joined quickly by Afrobeat-inspired percussive pulses and rock-laden invigoration alike. Paczkowski's keyboard flashes intertwine thereafter with seamless precision. The trio's chemistry is evident in the first minute, and doesn't let up in the 18 minutes that follow.
Additional guitar lines emerge past the two-minute mark, with a particularly debonair soaring. The guitars and keys intertwine with enthrallment as the 11th minute approaches, kickstarting a satiating second half that concludes with an abrupt tonal warmness, lingering into the night. The extended cut of "Kambo Wambo" is wholly indicative of this trio's abundance of talent.
—
This and other tracks featured this month can be streamed on the updating Obscure Sound's 'Best of September 2023' Spotify playlist.
We discovered this release via MusoSoup, as part of the artist's promotional campaign.