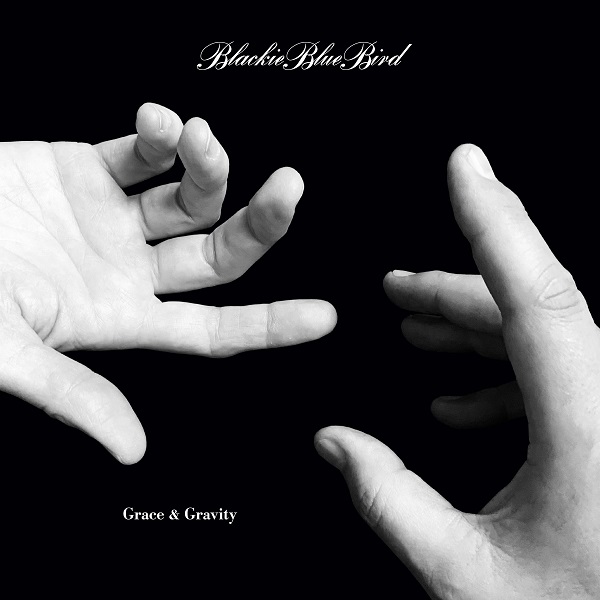 The third album from Copenhagen-based duo BlackieBlueBird, Grace & Gravity captivates with a dreamy spell — propelled by the chilling vocals of Heidi Lindahl and the mystique-filled soundscapes via composer Nils Lassen. The release finds the act infusing drums into their nocturnal mix, maintaining their knack for atmospheric melancholy with a newly bolstered rhythmic edge.
"Kiss me until the morning after," Lindahl sings on the opening track, haunting in its introspective yearning to "hold me tight and nothing will go wrong." The ghostly vocal presence complements a riveting atmosphere, compelling in its serene backing acoustics and hazy touches of synths. This and the eerie rock stylings of "Mesmerized" kick off Grace & Gravity in compelling form.
The highlights continue throughout. "Mamachild" hypnotizes with its wordless backing vocal soothing, as the lead projects a calming enamoring alongside twangy guitars — fit for The Roadhouse stage on Twin Peaks. "Boy of a 1000 Tears" recalls Mazzy Star in its gorgeous reflective vocal backing and ascending passion, while the concluding "Snowwhite Swan" touts a delicately enveloping pace that culminates in a delectably twangy outro. Grace & Gravity is a gorgeously dreamy success from this talented duo.
—
"Mamachild" and other tracks featured this month can be streamed on the updating Obscure Sound's 'Best of September 2023' Spotify playlist.
We discovered this release via MusoSoup, as part of the artist's promotional campaign.