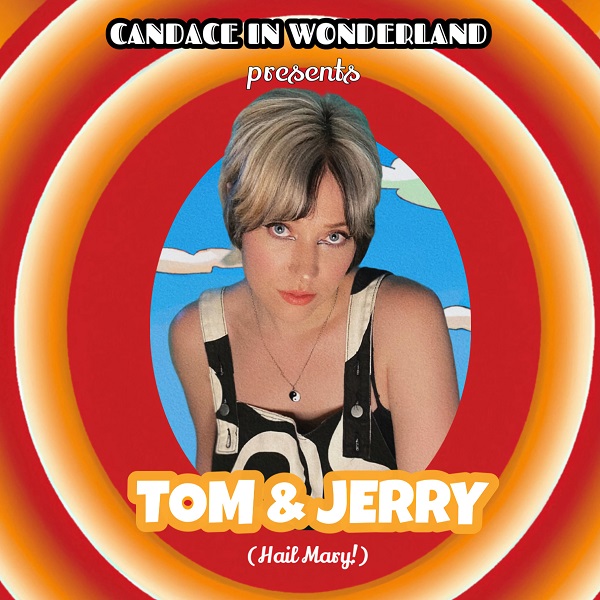 An eclectic pop success that ranges from dreamy theatrics to modern pop rousing, "Tom & Jerry (hail mary!)" is a single from Candace in Wonderland, the Nashville-based project of solo artist Candace Brown. Keyler Matthews, Michael Aiello, Chuckie Aiello, and Tony Chetta contribute to the sharp songwriting on this track.
"'Tom & Jerry' is one of the weirdest songs I've ever written!" Brown says. "It's about duality… essentially being aware of how messed up the world is and also wanting to just escape into some sort of cartoon land, where injuries don't seem to have a lasting impact. It's a very silly approach to writing about very real issues."
An old-timey feeling is conveyed in the initially warbled vocal effect and bouncy keys, quickly traversing into a modern pop shine as Brown's debonair vocals emerge. "Crossing fingers and close my eyes," the vocals let out during the dreamy pop sequence, emphasizing the desire to look away from modern society's series of figurative train crashes (like the overturning of Roe v Wade, an event that prompted the track's writing). The track excels in its varied pop production, dynamic vocal performance, and overall infectious appeal.
—
This and other tracks featured this month can be streamed on the updating Obscure Sound's 'Best of September 2023' Spotify playlist.
We discovered this release via MusoSoup, as part of the artist's promotional campaign.