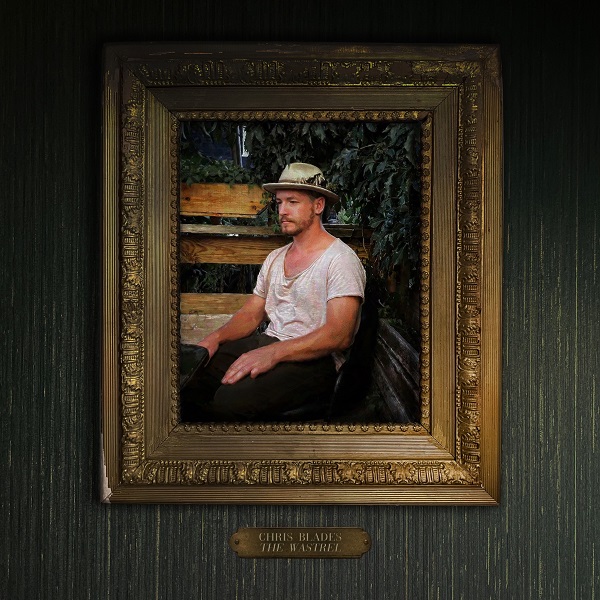 Spanning from harmonious chamber-pop expanses to ghostly folk haunts, The Wastrel is a fantastic new album from Toronto-based artist Chris Blades. Timeless-sounding songwriting, complete with orchestral beauty and alluring vocal harmonies, impresses throughout this fully independent release.
Gorgeous opener "The Place Where You Begin" showcases Blades' knack for captivating vocal harmonizing, exuding a timeless surf-y appeal before traversing into the frolicking acoustics at the title-referencing expanse. Thereafter, illuminated keys and recollections of "time alone," further the gripping melodic qualities; hook after hook arises, eventually attaining a chamber-pop glow in the "prodigal son," sequence. "The Place Where You Begin" shows an abundance of stirring melodic moments.
Shifting into the warming folk of "These Things Too" and the ghostly quaintness of "Waxwing" — showing shades of Simon & Garfunkel — the dynamic nature of The Wastrel becomes quickly apparent. Finding an enamoring middle ground, "Stella's Sleeping" meshes folk and rock with a climactic build, its second half engaging in its multi-vocal layering and trickling guitar twangs. From the nostalgic psych-pop build of "Boho Grove" to delicate folk ballads and the ravishing opener, The Wastrel is abundant with quality songwriting and production from Chris Blades.
"I had wanted to make an album that sort of explored the concept of feeling like a romanticized failure; an artist who squandered all their gifts and talents and generally disappointed everyone who ever believed in them," Blades explains. "I don't actually think that I am that, but I was coming to grips with the fact that I do live in fear of it, and I wanted to put a name to the fear and call myself it like Batman."
—
"I'm In Love" and other tracks featured this month can be streamed on the updating Obscure Sound's 'Best of September 2023' Spotify playlist.
We discovered this release via MusoSoup, as part of the artist's promotional campaign.