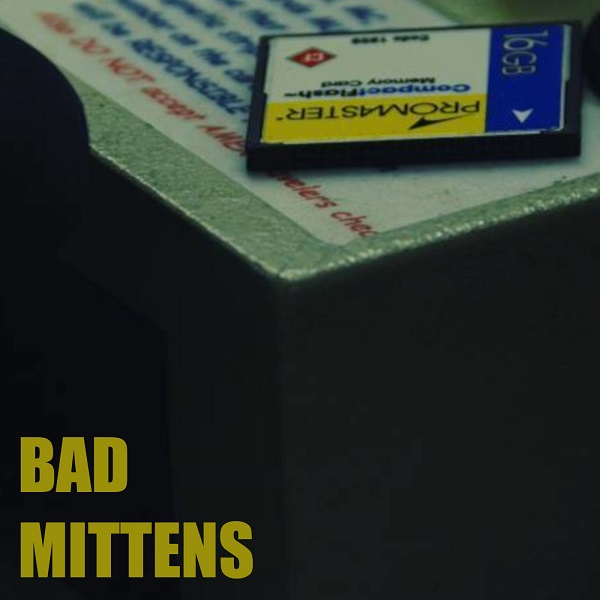 Los Angeles-based artist Dan Devon crafts grippingly inventive soundscapes throughout the album Bad Mittens. The release represents Devon's first foray into organic recording methods across a full-length; no computers were involved. "The album was created using analog synthesizers, drum machines, live instrumentation, and samplers," Devon says.
Taking inspiration from "Magritte's dreams and Picasso's genius," Bad Mittens mesmerizes in its often hypnotic and colorful collage of sounds. "Swimmmmmm" is particularly exemplary of the artist's knack for atmospheric engrossment. Sensual vocal samples meander alongside unsettling electronic frequencies and shifty percussion; the result intrigues in its otherworldly sensations, at points sounding like a mating call for robots or futuristic humans.
Highlights are abound throughout. "Mujer" sets forth a more contemplative sound, with prominent percussive pushes playing alongside subdued, spacey synths and a serenely meditative glow. The opening "Perry Mason" resembles Flying Lotus in its clamoring percussion and bubbly, spacey immersion. "Nebula" is another standout, with a jazzy percussive shaking that enjoyably complements a crawling bass-friendly pull. Bad Mittens will likely be among the most unique listening experiences you'll encounter this year.
—
"Swimmmmmm" and other tracks featured this month can be streamed on the updating Obscure Sound's 'Best of September 2023' Spotify playlist.
We discovered this release via MusoSoup, as part of the artist's promotional campaign.