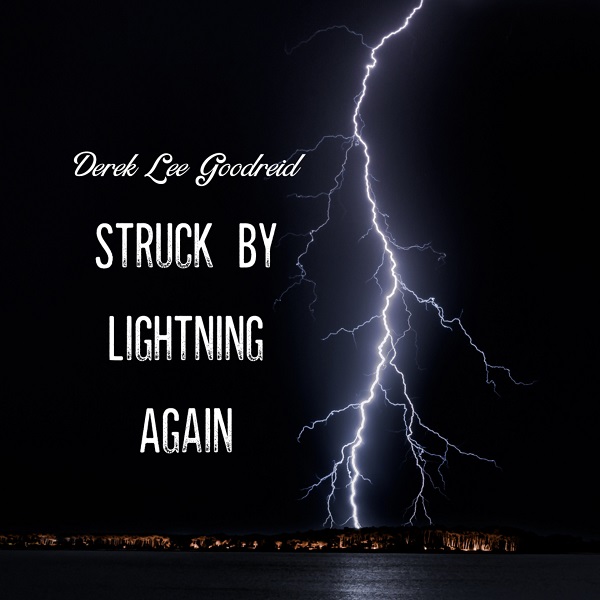 A no-frills rock enthrallment stirs on Struck By Lightning Again, the new album from Australian singer/songwriter Derek Lee Goodreid. A darkly intriguing blend of rockabilly, country, and blues leads a constantly engaging listening experience, kicking off right away with the riveting "Sinner." "Trouble finds me wherever I am," the timeless-sounding vocals exude, set against a rockabilly-friendly guitar charisma. The bluesy, debonair vocals and "the devil won't go," commiserations set a throwback-feeling mood, though one with broad appeal.
"Ain't It A Shame" shows a more heartfelt side, pairing "my heart it beats for you," adorations alongside gorgeous pedal steel infusions. Goodreid and a talented lineup of musicians provide a riveting sound throughout the album, from more understated efforts like this and closer "Lost & Alone Again" to bustling rockers in the vein of "All or Nothing" and "Sinner."
"It's an album that reflects the rollercoaster of emotions we all go through in life," Goodreid says. "I hope that listeners can connect with these songs and find solace, inspiration, or just a good groove to dance to."
—
"Sinner" and other tracks featured this month can be streamed on the updating Obscure Sound's 'Best of September 2023' Spotify playlist.
We discovered this release via MusoSoup, as part of the artist's promotional campaign.