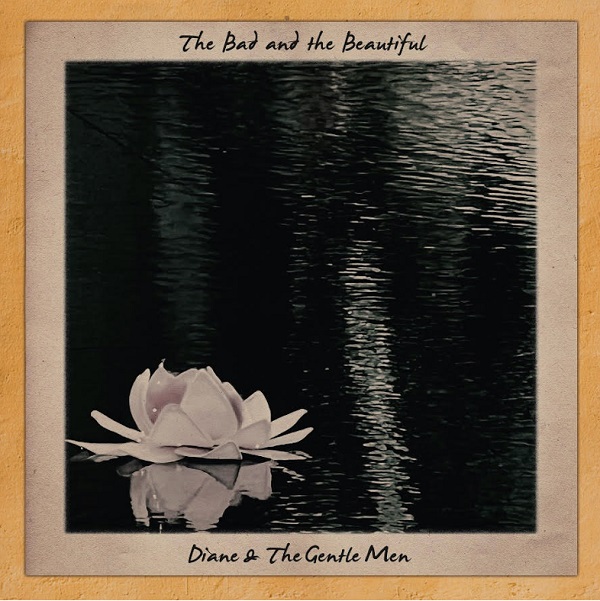 Diane Gentile and her band of Gentle Men show an invigorating, sweltering appeal throughout The Bad and the Beautiful. The album traverses the smoky barrooms and foggy streets of Gentile's native New York City, ranging from the bluesy nostalgia within "Be There" to the radiantly melodic allure of "Lace Up Your Sneakers."
"Lace Up Your Sneakers" sets the album in motion with brightly melodic qualities, conjuring an enthusiastic shimmering in its ready-set-go lyrical awakenings. "Look at you, better late than never I guess," Gentile sings into a soaring chorus, where strings and backing vocals exude an anthemic pull. "It's never enough in the end," the vocals let out here, culminating in a suavely captivating guitar solo past the two-minute turn.
The lead single proves strongly memorable in its catching instrumentation, propelled by strings and James Maddock's added guitars and vocals, arising with particular effectiveness at the conclusion. Thematically, the track's "never enough," refrain resonates in capturing how a carefree lifestyle can lead to an untimely demise. Gentile and Maddock combine for an effervescent soaring throughout this gem.
"Dance Til Dawn" follows with a spirited intent, conveying relatable artistic aspirations of losing oneself in the beauty of art and atmosphere until the sun rises. "All you want to do is dance til dawn, and be famous," the vocals enamor alongside a folk-rock feeling, with the "floating into space," bridge supported sharply by smatterings of higher-pitched piano. The album opens with a strong one-two punch in "Lace Up Your Sneakers" and "Dance Til Dawn."
The track wholesomely celebrates the artistic spirit, and communities that embrace such an ethos. These themes permeate beautifully throughout The Bad and the Beautiful, which takes inspiration from Gentile's own community of talented, eccentric artists. The native New Yorker pays a specific nod to the city on the anthemic rockers "Shimmy" and "Sugarcane." The former exudes a no-frills, blues-tinged rock appeal with blaring organs and guitar licks, amidst a narrative reflective of cruising through the city with rebellious fervency.
"Sugarcane" engrosses with a moodier, late-night contemplation. The more eerie organ presence and scaled-back vocal mystique provides a later-night city contrast, maintaining a bluesy intrigue into the "keep playing knights and pawns when I'm done with you," sequence. The chess metaphors prove striking in conveying the perils of love and finding oneself. The "don't cry on my shoulder," twist is enthralling, serving as one of many melodic standout moments on The Bad and the Beautiful, a surefire success from Diane & The Gentle Men.