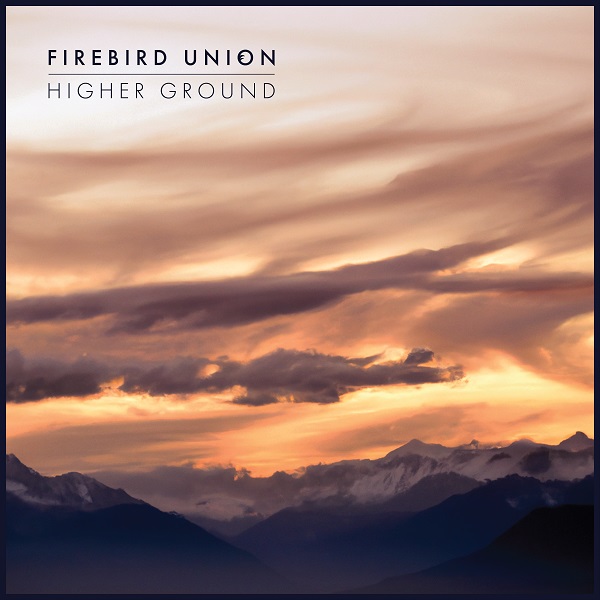 "Higher Ground" is a catching debut single from Firebird Union. The project comprises two brothers, one living in Los Angeles and the other in London. Despite this distance, the creative energies of Ross and Matt Churchill fuse with compelling qualities on "Higher Ground," a spirited pop success with a stellar title-touting hook.
They describe the effort as an embrace of "the resurgence of 90s culture," commenting: "We modernise the classic guitar sound, taking inspiration from our heroes while pushing the sonic limits of what the modern toolbox allows us to achieve."
A funky bass line and steady percussive pulse lead an understated introduction. The initial vocals align with a nocturnal, chilled-out soundscape that quickly excels into a brighter charisma. Energetic guitar spurts complement anthemic multi-layered vocals during the "there will be no higher ground," refrain — brimming with replay-inducing appeal. Parts lovingly nostalgic and freshly inventive, "Higher Ground" is a quality showing from Firebird Union.
Both brothers have found their personal music successes outside of this project, as well. Ross is co-founder of electronic duo Pariis Opera House, and also releases solo music under the name Hyper Lion. Meanwhile, Matt has released solo material, drawing airplay on BBC 6 Music. Firebird Union serves as their melodic collaborative partnership.
—
This and other tracks featured this month can be streamed on the updating Obscure Sound's 'Best of September 2023' Spotify playlist.
We discovered this release via MusoSoup, as part of the artist's promotional campaign.