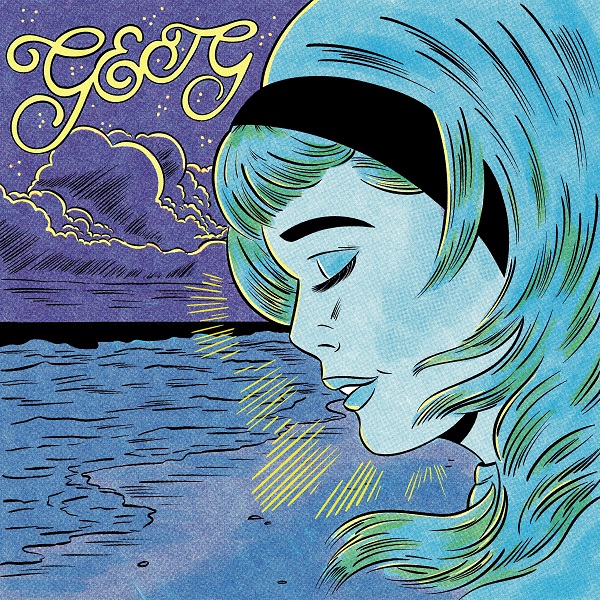 Touting a strong stylistic range of rock and folk, Pollyanna is the debut album from Gabby & The Gondolas. The project is led by Kyle Neveau, originally from San Clemente, California and now based in Nashville.
"Chasing Gold" is exemplary of the project's gripping songwriting. Twangy guitars and underlying acoustics complement an introspective vocal lead, lamenting "been falling forever, it's starting to show," in conveying a passage of time — further reinforced by the "guess I'll be old and grey for the rest of my life," remarking. The ensuing "it's alright," sequence reinforces the beauty of having one by your side, even through the toughest of times; this is a heartfelt, adoring song — seemingly relaying the important role of having a support system.
Another highlight, "Pottery God" assumes a more debonair vocal styling. The "well, I guess that's just me," admittance plays in contrast to "Chasing Gold," relaying a sort of lonesomeness with the folk-friendly aesthetic reminding of Fleet Foxes in tone. The three-minute turn envelops in its additional guitar-laden expressions. The preceding "Cold Beaches" exudes an enjoyable nonchalance in its hazy guitars and "we don't mind," and visions of carefree dancing, with the "you might be the queen of something someday," emphasis stirring in its warming, jangling quality.
From the heartfelt folk-rock sensations of "Chasing Gold" to the dynamic closer "Red Afternoon Orange," whose vocal-fronted sereneness guides into heavy resonating twangs, Pollyanna is a memorable showcase in quality songwriting from Gabby & The Gondolas.
—
"Pottery God" and other tracks featured this month can be streamed on the updating Obscure Sound's 'Best of September 2023' Spotify playlist.