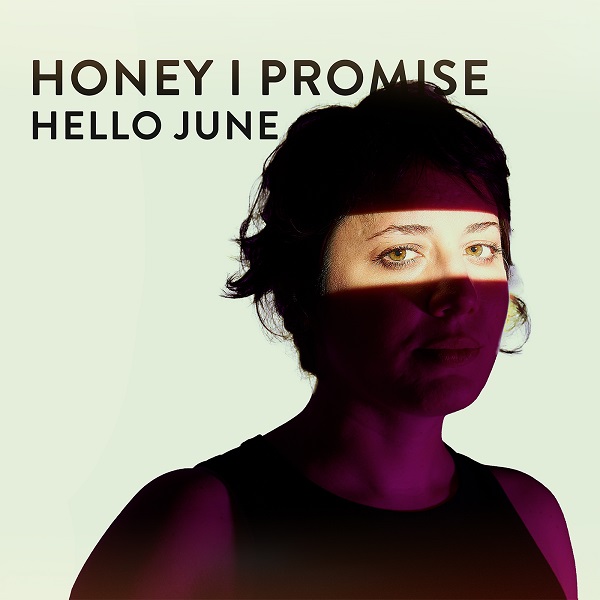 Impressing in its rise from debonair vocal reflections to empowering rock-laden decisiveness, "Honey I Promise" is an enjoyable new single from West Virginia-based rock group Hello June, led by frontperson Sarah Rudy. "'Honey I Promise' explores sorrow and it explores heartbreak, but I don't think it lacks hope," they explain. "The song is about knowing that you need to let go of someone (or even an idea of someone) when you don't really want to."
"Honey I promise I never loved you," the confident vocals emit. Panting percussion and debonair guitar twangs complement in riveting form, with escalated distortion stirring upon the "turning the light off when you leave," remark. The "dancing in the kitchen," bridge enamors with its bass-heavy propulsions, culminating in a roaring guitar-led invigoration that builds into the melodic vocal refrain at the three-minute mark. "Honey I Promise" builds with compelling, heartfelt engagement throughout, signifying a certain success from Hello June.
The release marks continued success for Hello June, who was featured as an NPR Slingshot artist, and premiered the single "Mars" with NPR Music.
Hello June elaborates further on the track's lyrics:
"With the lyrics, I dive into the journey that begins when we force ourselves to acknowledge our own pain and sit in our own uncomfortable truths. It's not pretty, but it is effective for changing you and growing you. Honey I Promise is as much about sorrow as it is about growth."
—
This and other tracks featured this month can be streamed on the updating Obscure Sound's 'Best of September 2023' Spotify playlist.
We discovered this release via MusoSoup, as part of the artist's promotional campaign.