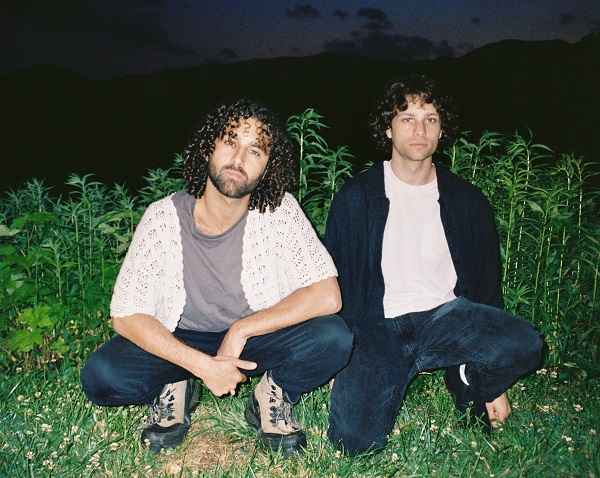 Asheville-based brotherly duo i give my friends flowers compel with an atmospheric, dreamy immersion on two new singles released in the past week. "awave" enamors with its emotive vocals, acoustics, and hazy synths, while the piano-forward "now, forever" builds patiently in establishing a thoroughly hypnotic soundscape.
"awave" released last week. Ethereal vocal hypnosis and cathartic percussive pulses melding for an intoxicating aesthetic. A hazy synth backing complements vocals that admit "I'm being selfish," escalating with sonic appeal via the gentle bass pulses and title-touting repetition. "I'm on my own," the vocals continue amidst an acoustic fluttering and twangy adornment. The gradual introduction of instrumentation compels alongside the calming vocal emotions.
Released today, "now, forever" exudes a more contemplative allure in its trickling, gentle piano and wordless vocal expressions. Gentle rhythms and a spacey backing shimmering provide a textural glow that immerses atmospherically. The initial siren sounds bring about some sense of anxiety, though it's quickly supplanted by warming croons and synth-y effervescence. These two tracks enjoyably showcase the lush soundscapes and melodic prowess of i give my friends flowers, comprising Jacob and Julian Klein.
—
These and other tracks featured this month can be streamed on the updating Obscure Sound's 'Best of September 2023' Spotify playlist.