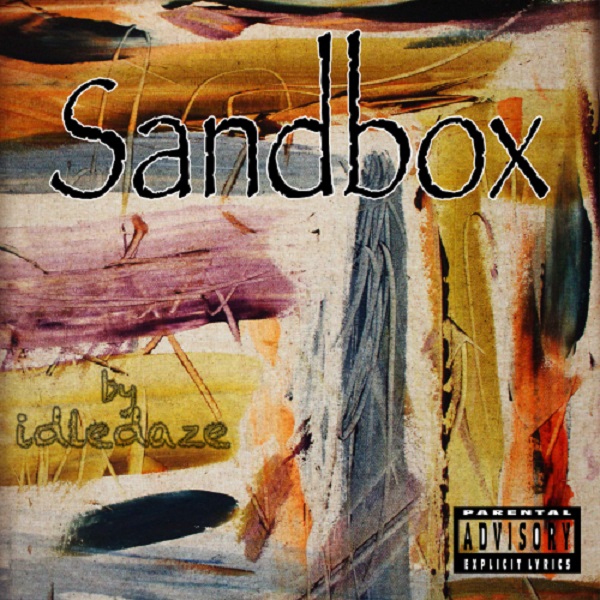 A compelling EP from Wisconsin-based act Idledaze, Sandbox plays invitingly with its melodic, no-frills songwriting — from the suave, bluesy rock stylings of "Hot Feet" to the warming folk embrace of "In the Mood." The EP releases this October 31st, and is accompanied by a Midwest tour.
With its vibrant vocals and shimmering acoustics, "In the Mood" plays aptly as the EP's opener — its lyrics declaring "I'm in the mood to set the tone." Indeed, the album maintains a positive, comforting arsenal throughout — with the ensuing "quit your whining, just be kind," ethos appearing representative. The hazy vocal charm and steady vocal pace bears a nostalgic likeness to Tom Petty.
The subsequent "Hot Feet" enamors with its more rock-forward demeanor, meshing occasional spoken-word inflections with bouncy rock passion, exemplified in the approach to the three-minute turn. The infectious rocker releases alongside a music video; check it out here. The artist describes the video as "a digital action collaboration of oil canvas paintings, Go go dancing and Rock and Roll."
"Grow Farmer" is indication of Idledaze's eclectic talents, embracing an electronic-minded vein of hip-hop that struts a playful creativity reminiscent of Sparks. The EP has its share of comforting, melodic rockers with familiar qualities, so this more left-field hip-hop entry succeeds in both its standout aesthetical nature and overall execution. From creative pursuits like this to the folk-laden "In the Mood" and rockers like "Hot Feet" and "Fire and the Rain," Idledaze's Sandbox EP excels with a range of quality songwriting.