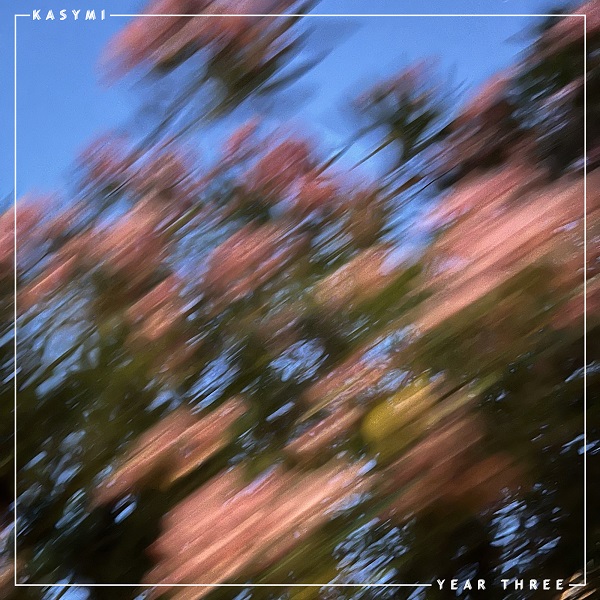 Frankfurt-based musician Kasymi crafts a consuming blend of trip-hop, synth-pop, and rock on the Kasymi: Year Three EP. This third EP is part of the artist's five-year project, in this particular case serving as a "love letter" to the artist's influences and inspirations.
The opening "Runaway" starts with an intensifying heartbeat, evolving into reflective percussion and dreamy vocal immersion. Funky guitar infusions add with subtle flair, aesthetically traversing a cross between trip-hop and art-rock. Mid-point backing ambience adds to the stellar soundscape, driving to a second half with soaring vocal momentum alongside the guitar twangs and trickling gentleness. The EP starts with a captivating, atmospheric success in "Runaway."
From the buzzing synth haunts of "Love Again" to the reassuring vocal pleas within "Pet Human," the EP compels with a range of melodic sounds. The atmosphere is also palpable and diverse, particularly on "Sunset." Featuring the fierce vocals of Steisha, "Sunset" traverses from nighttime ambience and all-around quaintness into a commanding, swampy rock composure. Clanging synths conclude the track with delectably stylish enthrallment.
"Wherever You Find Me" closes the EP with a hypnotic embrace. A patient bass line and gentle, illuminated synth pads lead a caressing charm throughout. The second half is particularly impactful with its spacey brightness. The Kasymi: Year Three EP impressively navigates both punchy hooks and illustrious soundscapes throughout.