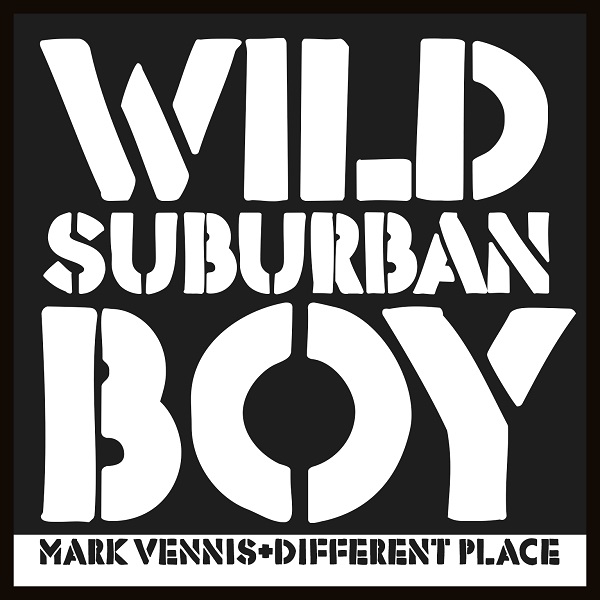 "Wild Suburban Boy" is an ardently evolving rock single from Mark Vennis & Different Place, a band from Petersfield, UK. Coming via forthcoming mini album Small Town Vampire, releasing in January, "Wild Suburban Boy" enamors in its range from heavy rock pulses to jangly introspection.
Plucky, bright guitars and calming twangs assemble an engaging introduction, blasting off into pulsing rock 'n' roll invigoration as the vocals enter. "I keep you away from my heart," Vennis' steady vocals let out, reminding of influence Paul Weller. The "24 hours and then I'm gone," bridge stirs in its more subdued, jangly charm — launching with satiation into the heavier title-touting energy. Mark Vennis & Different Place showcase their hook-filled rock sound here, seamlessly shifting from the "dream does not match what you see," jangly introspection to the rousing central refrain.
The band elaborates on the track's thematic pursuits:
"It's a new wave, punky, driving rock song that is about how you think you know everything, but really you know nothing at all. About trying to get out but you don't know how. About growing up in the beige suburbs, where creaWvity goes to die. About longing for the big city that everyone talks, writes and sings about. About not listening to the hypocrisy and the lies everyone tells themselves. About the DIY ethos of punk rock and about opening your mind to everything…"
—
This and other tracks featured this month can be streamed on the updating Obscure Sound's 'Best of September 2023' Spotify playlist.
We discovered this release via MusoSoup, as part of the artist's promotional campaign.