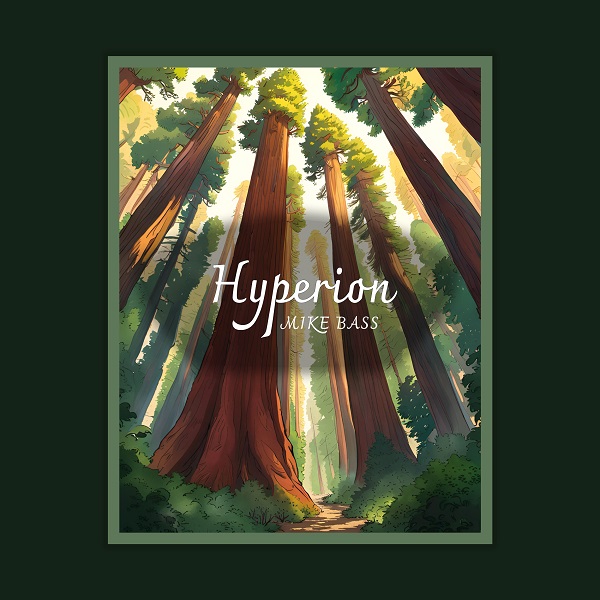 A moving track that exudes a love for nature and its sacred qualities, "Hyperion" comes via Mike Bass, an artist based in Lansing, Michigan. The song was written for the LADS Reforestation Project, whose goal is to restore the sequoia redwoods. The release finds Bass writing from the perspective of Hyperion, "the tallest living gigantic sequoia redwood tree."
The track's creative process introduced Bass to a wonderful variety of facts about sequoia redwoods, and how they help the environment. Per Bass: "The leaves of sequoia redwood trees have a unique ability to grab the moisture in the air and condense it, which they then rain down on the soil near them. They can also do the reverse — take water, condense it into water vapor, and disperse into the air around them, helping purify the air for themselves as well as ecosystems near them."
This particular knowledge provides beautiful insight to the gripping lyrical imagery within, complemented by frolicking guitars and lush strings. "I soak up what I can, tears of rain falling," the vocals open. "My roots are shallow. Entwined with you, we are grounded." There's a romantic, loving quality throughout — relaying the tree's efforts to help restore and nourish the ecosystem surrounding them, providing an apt, meditative push for something similar from mankind. "Hyperion" is a gorgeous showing.
—
This and other tracks featured this month can be streamed on the updating Obscure Sound's 'Best of September 2023' Spotify playlist.
We discovered this release via MusoSoup, as part of the artist's promotional campaign.