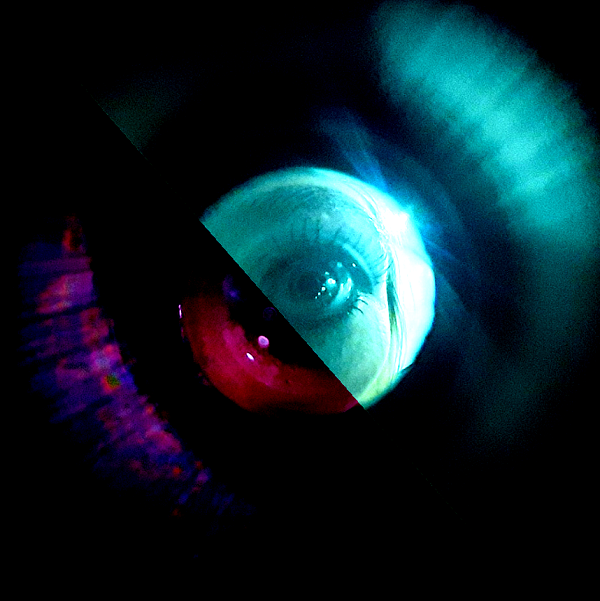 Boise-based artist Monica Palmer crafts an otherworldly, dream-like immersion throughout her debut album We Are All Escaping. The release, described as "highly auto-biographical," meshes caressing, spacious soundscapes with dynamic vocal mystique — ranging from expressive lyrical pushes in the rhythmically bustling "Scars" to submerged dreaminess on the woodwind-laden "For the Ride." Thematically exploring heartache, melancholy, and the general throes of life, We Are All Escaping proves riveting in its atmospheric and thematic constructions.
The album is full of quality, though "Afterwards" is especially exemplary of Palmer's eclectic tonal abilities. The track's first half compels with a gentle patience. Stutter-y vocal effects, woodwinds, and spacey shimmers swell into sporadic percussive thumps in the second half, arriving to a club-friendly nighttime allure in the vein of Burial as the impactful track reaches its conclusion. Its lyrical themes of relationship self-sabotage prove resonating within this contemplative atmospheric hold.
"Scars" is another highlight, showing an autumnal feeling in its trickling keys and dreamy vocal layering. The percussion stands out with a brisker presence, guiding to a striking vocal resonance with jazzy bass propulsions; there are shades of Flying Lotus in the rhythmic production. We Are All Escaping is a standout debut from Monica Palmer.
Palmer elaborates on the album's creative inspirations and background:
"I started pursuing composition more intentionally after my separation and divorce from my ex-husband in 2019, and decided I was finally going to make my album happen. I wrote the beginnings of countless tracks, and loved the feeling of creating something, and kept chasing this feeling. Finally in the fall of 2022, I started actually completing more tracks (but they were all new songs). It's as if the album needed me to have this exploratory period musically, before I could become hyper focused on making tracks that would ultimately be on the album. The album explores what I've experienced (and seen) in relationships, and how we further develop our relationship with our self through having experienced pain, heartbreak, regret, and healing along the way."
—
"Afterwards" and other tracks featured this month can be streamed on the updating Obscure Sound's 'Best of September 2023' Spotify playlist.
We discovered this release via MusoSoup, as part of the artist's promotional campaign.