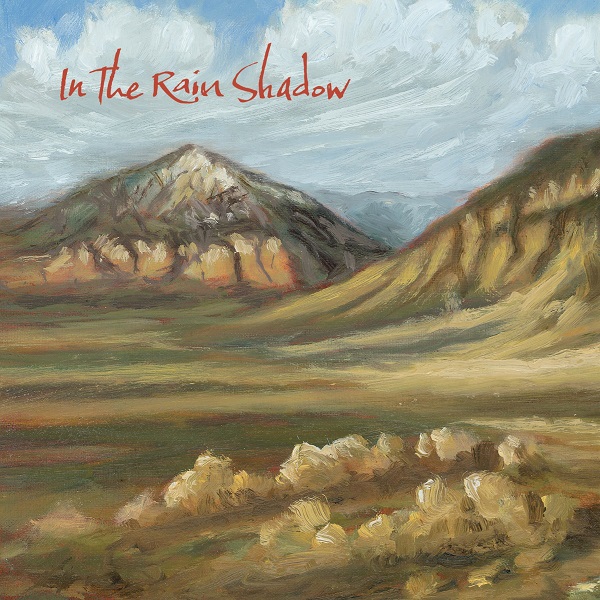 A riveting instrumental album with progressive and neo-classical appeal, In The Rain Shadow comes via Bay Area-based collective MVI (Mark Vickness Interconnected). The concept album takes inspiration from the natural world, and specifically a move to the high desert (California's Owens Valley) in late 2020.
"We live literally in the rain shadow, which is a meteorological term meaning on the sheltered side of a mountain range where there is less precipitation because of the wind patterns," Vickness explains. "Most of the titles on this recording are taken from geological or meteorological features we experience daily. These compositions are intended to reflect a new appreciation for the opportunity to absorb the wonders of living in the rain shadow. It is humbling, awesome, peaceful, thrilling, tranquil and beautiful."
The 7-member collective tackle a variety of styles throughout the ravishing release — from the soaring electric guitar-led spaciousness of "The Gorge" to the tender acoustic-laden mystique within "Cloud Shadows." Like the world's itself, the album touts a beauty in its eclectic qualities — from more grandiose spectacles in the vein of gorges, to more subtle purviews of nature. "Stillness (for Will)" succeeds in the latter vein, exuding a tender orchestral charm throughout. Meanwhile, the opening "High Desert" exudes a spirited, triumphant glow with its string-laden pulses.
Vickness continues: "MVI is intended to reflect musically the idea that we are all part of one incredibly diverse human family. As a composer, this is my dream ensemble. Each musician is an accomplished soloist adept at many different types of music. They all bring an astounding breadth and depth of musical understanding and experience."
Check out this standout listening experience, below:
—
"High Desert" and other tracks featured this month can be streamed on the updating Obscure Sound's 'Best of September 2023' Spotify playlist.