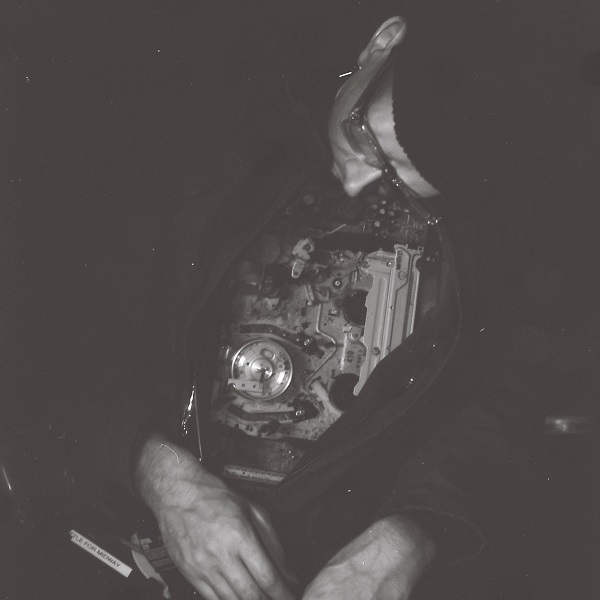 The debut album from trio Paultra Violet, We've Already Happened delivers a consistently melodic sound that traverses through darkly atmospheric turns and bright pop hooks alike. Its thematic pursuits prove poignant, reflecting on our existence in today's digital world — along with its resulting bouts of endless choices, temporary connections, and a relentless hunger for content and validation. This is a thorough success from the trio of Joey Palestina (HBO's We Own This City), Spencer Miles (Space Fight), and Joel Hunter Martin (Y God Y).
"I Will Find Your Heart" opens the album with steadily unveiling electro-pop intrigue, casting a darkly impactful spell reminiscent of Depeche Mode. "If you should fall through the cracks, please send a postcard," the vocals offer, immersing amidst heady synth pulsations and eventual guitar-laden reflections. The nocturnal soundscape is palpable, and the track's debonair vocals align beautifully with the confident synth-driven fragments.
The trio present a more sweepingly delicate power on "Year of Sweat," a riveting success. A spacey backing synth absorbs amidst understated vocals, presenting a tranquil composure as hushed vocal reflections and colorful synths traverse into a spirited effervescence at the one-minute turn — bolstered further by gorgeous guitar trickles. "Year of Sweat" adds a contemporary chillwave-set caressing here, following the dark-pop intrigue of the opener and then the spritzy electro-pop charisma of "I Left You in Russia."
A more direct pop approach succeeds on "Glow Up Wolf." Buzzing synths and glistening arps combine with a pulsing rhythmic push alongside confident vocals, proclaiming "when the night gets darker, let the fire out." Fit for an energizer both before and following a bustling night out, the track presents a moody, hook-embracing production with shades of The Killers. The "wolf like me," chorus is among a number of replay-inducing hooks throughout the album. "Val Or Never" also succeeds in this regard, propelled by a bustling bass-laden charm and a gripping multi-vocal chorus.
"Honestly I Always Knew" continues the brighter hook-friendly arsenal, intermixing spoken-word shrugs with an enthusiastic chorus, where shimmering synth tones lend a holiday-like serenity amidst intense vocal passion — commiserating with a sense of being "over it." 02:30 kickstarts a beautiful array of synths and "how can you tell the difference?" vocal invigoration — another shining moment on an album with an abundance of them.
The contemplative closer "Here's To You" feels like a subdued partner to "Year of Sweat," also intriguing with its spacey unfolding. The closer's title-referencing sequence integrates a bouncier percussive gliding amidst the layered vocals. A delicate piano adds further to the lush, spacious soundscape. We've Already Happened stirs with its vein of atmospheric pop, embracing both soundscapes and hooks; it's a firm achievement from Paultra Violet.