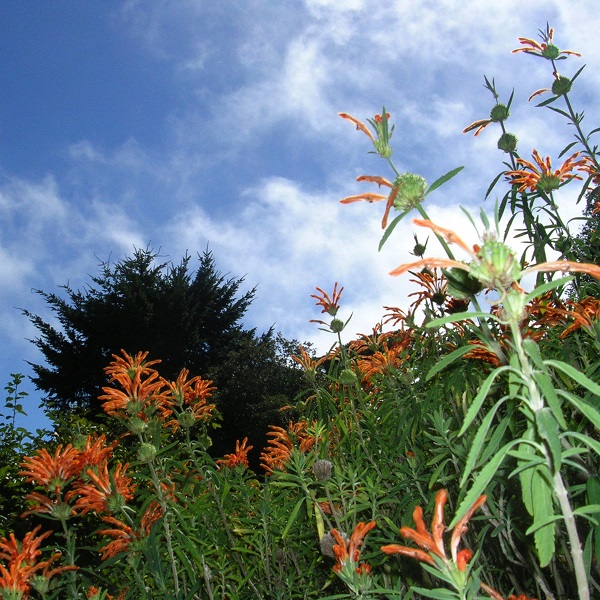 Wild Dagga is the new EP from Maine-based artist Simon Linsteadt, who infuses an ambient electronica charm with field samples — crafting a sound befitting an exploration into the unknown.
"Takeoff" combines eerie, spacey tones — like the sound you'd associate with a looming UFO — alongside background chatter, immersing with intriguing atmospheric enthrallment. The subsequent "Water Gdn" reveals a crisper, wintry key-laden lushness. The chilly soundscape trickles with serenely inviting qualities. The EP's first two tracks resemble taking off into the unknowns of space, emerging from the darkness into an aquatic planet with a refreshing warmness in the air.
The EP's title track follows with similarly mellow hypnotics initially, arising into a guitar-touched energy that escalates in intensity with wailing beauty. The serene backing and expressive guitar tones intertwine with tonally contrasting, though beautifully effective, qualities. The concluding "Lisa's House, Pt. 2" brings listeners back into a caressing lull as this riveting EP comes to a close.
Linsteadt elaborates on the EP's creative process:
"I was inspired one morning in early August while on a jog up the steep incline of Seahaven in Inverness, CA. I found a robust growth of wild dagga in someone's garden. It is a striking, deep orange flower that looks like a sea anemone. I had an idea for a song that felt like the vibrance of the flower, incorporating sounds that I was currently interested in, which were those of various electronic artists. Really, one in particular. I must credit a particular luminary, the late Susumu Yokota, for opening my mind to the endless possibilities within electronic music as a form of self expression. Though my work doesn't really sound like his, his music has made one thing (among many other things) very apparent to me: you can do whatever the hell you want. Forget everything you've learned."

"One song led to another, and within a couple of days I had a four song EP, all inspired by running into this flower. It is comprised of several sonic experiences ranging from dinner party chatter and piano motifs swirling around bouncing sine waves, to field recordings on an airplane, to some more rhythmic pieces that were born from spontaneous loops on a Lexicon JamMan (a phrase looping device that can sync up to a drum machine). The title track is a culmination of my recent obsession with the blues, a poetic well deep and dark as the sea that hides its expansiveness in plain sight, mixed with my fascination with technology and experimentation. This is the first of a couple projects of this ilk that I plan to release over the next couple of months."
—
"Water Gdn" and other tracks featured this month can be streamed on the updating Obscure Sound's 'Best of September 2023' Spotify playlist.