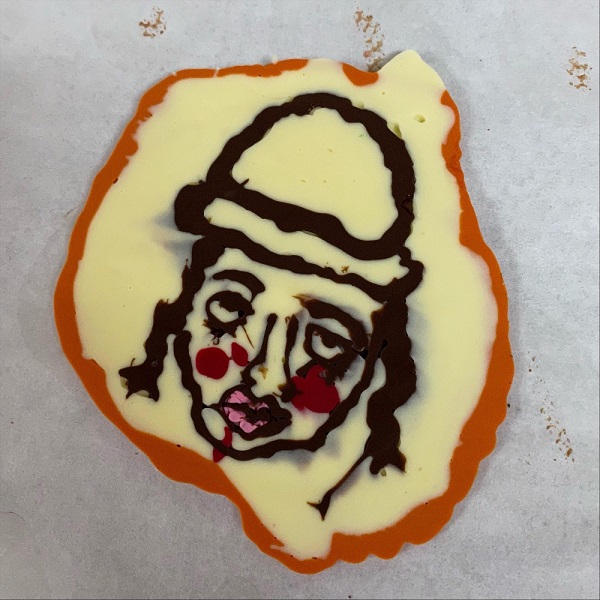 Soursop deliver a delectably hooky rock sound throughout their The Showdown EP, a standout showing from the Portland (OR)-based brother-sister duo. Comprising Brenden Ramirez (of the band Bory) and Savannah Ramirez, Soursop make their debut with the EP; it represents Savannah's first foray into music creation and songwriting, thoroughly impressive considering the quality songwriting and vocal work on display throughout.
Much of the EP's songs are quaint and hazy in their rock-forward affections, though satiate in delivering an abundance of hooks nonetheless. "Recoil" is one particular example of the duo's dynamic chops, traversing from understated guitar jangles into a rousing rock-forward energy by the second half. Added guitar lines during the escalating vocals play with peppy spirit, reminding of Elliott Smith's more rock-focused efforts in tone.
EP opener "Any Day Now" also wastes no time in building to a blissfully melodic success. Savannah's dynamic vocals expand from the "any day now," yearning amidst muted guitars, into a dreamy soaring that immerses. The title-touting refrain is thereafter joined by gorgeous guitar layers and an elongated vocal endurance. Beauty is also apparent on "Second Opinion," an EP mid-point with tranquilizing splendor.
"I want this to work out," the vocals confide on the amiable "I Get Better," expanding into a jangle-pop charm during the "you say it's ridiculous," sequence. This is another melodic, replay-inducing success on an EP that hits 6-for-6 in that regard. I'm thoroughly excited to hear what Soursop concoct next.