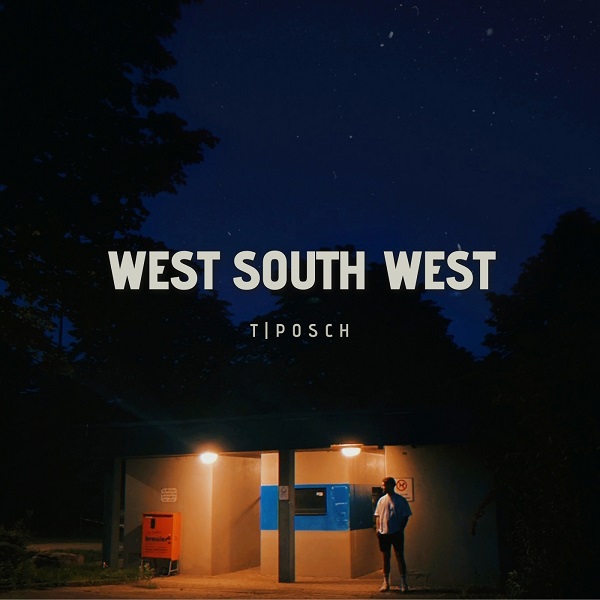 Featuring three tracks ranging from gorgeous piano-fronted balladry to punchy pop, the West South West EP comes via Tiposch, a newly emerging artist based in Mannheim, Germany. Following singles "killing horizon" and "Grandstand," West South West showcases the artist's versatility and melodic strengths.
Opener "TAKE ME TO THE BEACH" kicks off with stirring piano and last-summer reminiscing, emitted via a nostalgic-sounding vocal sample. "Go outside, there's so much to do," it remarks, gliding into the emotive vocal lead that yearns to "take me to the beach." Its surf-y mellowness reminding fondly of Dennis Wilson, the opening track excels in its serene mood and escalating soaring.
"Not even there" embraces a twangy pop fixation. Its pulsing rhythmic presence and debonair vocals enamor into the "you're so fucking far away," gripes — reflecting the track title's commiserations. The swift guitar jangling combines with the steady vocal presence for a hooky appeal throughout. The concluding title track wraps up the EP's success, embracing a warm, jangly guitar presence with brightly melodic vocals assuming a power-pop fixation; the touch of synths during the chorus adds wonderfully. The West South West EP is a stellar showing from Tiposch.
—
"West South West" and other tracks featured this month can be streamed on the updating Obscure Sound's 'Best of September 2023' Spotify playlist.
We discovered this release via MusoSoup, as part of the artist's promotional campaign.