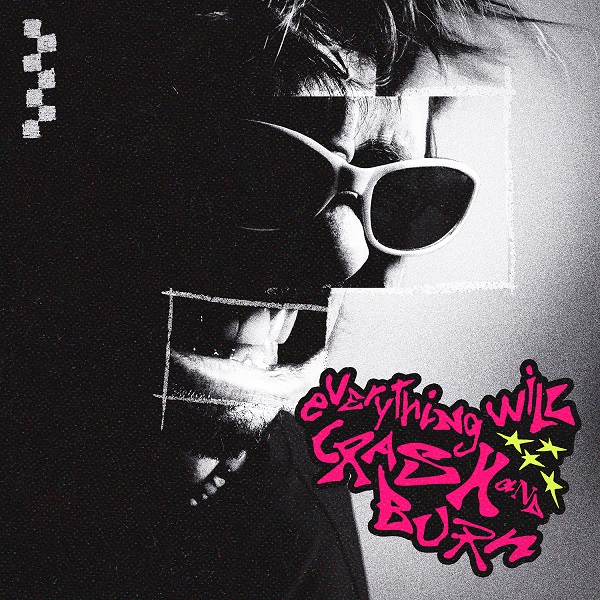 An impassioned new EP from Boorloo/Perth-based artist Wesley Black, EVERYTHING WILL CRASH AND BURN is exemplary of the artist's commanding blend of rock, pop, punk, and hip-hop. "I feel that it's been a long time since I've stepped away from my vulnerable side to produce music that accentuates my love of life, and these three tracks are exactly that," Black explains.
"These three tracks tell a story of ego and aggression rising, only to discover that eventually there's only so much you can do in a short life. After it's all said and done and everything crashes and burns, your legacy is all that is left."
The scathing, anthemic "READY2GO" rouses with a declarative vocal intensity — "pocketful of money and I'm ready to go!" The no-cares-given ethos compels amidst the pulsing guitar distortion, driving to a "had enough," composure that's blunt in its "did you really think I miss you?" questioning refrain. "Every second that I'm with you is a bad time," the vocals continue, maintaining their intensity. "READY2GO" invigorates in feeling like a brash break-up anthem, salivating over the ensuing freedoms.
"UR NOT MY MOM" follows with a bass-heavy pulse, building to a title-touting refrain within its grimy surf touches, particularly evident upon the wordless vocal reflections. A punk-minded passion plays with spirited allure during the refrain, sounding like a cut off the treasured Jet Set Radio soundtrack. Hazier vocal reflections enamor during the "can't hold me down," confidence, diversifying enjoyably amidst the heady surf-punk styling.
EP finale "I GUESS THAT'S ME" stirs in its introspective musings on self-evolution, represented in the title-referencing stomp. Crunchy guitar distortion and excitable vocal backing add to the infectious heaviness here. This is a concise thriller that caps off a stellar EP with strong replay-inducing appeal. Wesley Black presents a delectably raucous engagement throughout the EVERYTHING WILL CRASH AND BURN EP.