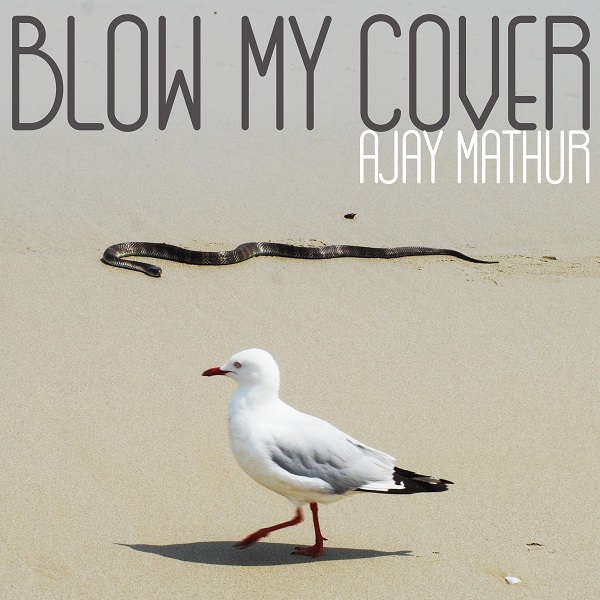 Impressing in its range from introspective folk to rock mystique, Blow My Cover is the latest album from Ajay Mathur. The thirteen songs within benefit from a variety of talented collaborators, comprising musicians in Tokyo, Los Angeles, Chicago, Buenos Aires, and beyond. A collection of previously released songs with brand new interpretations, Blow My Cover showcases Mathur's riveting songwriting.
A pleasing opener, "Forget About Yesterday" casts a bluesy acoustical spell amidst lyrical ruminations on stressful days, driving into the stomping charm of "stop thinking about tomorrow, forget about yesterday." "Little Boat" follows. showcasing a melancholic rock styling with hypnotic guitar tones. There's a classic-rock mystique to the steady vocal composure and reverbed, '80s-friendly guitar tones, showcasing the artist's stylistic versatility between the more understated opener, this dazzlingly eclectic rocker, and heartfelt piano ballad "For a Friend of Mine."
The album's second half enamors as well. The Parisian mystique of "Comedian" lulls wits its sophisti-pop flashes, while "All of You" compels in its twangy folk/rock fusing, leading to an emotively resonating title-bearing refrain. The infectious, bluesy "Walking on the Water" is another charmer, as is the contemplative folk sparseness of the closing "All Your Thoughts." Blow My Cover is a moving, versatile offering from Ajay Mathur.
—
"Forget About Yesterday" and other tracks featured this month can be streamed on the updating Obscure Sound's 'Best of October 2023' Spotify playlist.