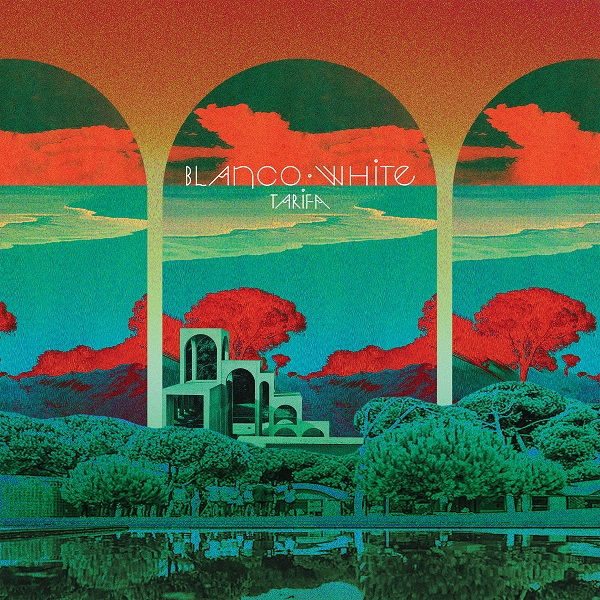 UK-based singer/songwriter Blanco White reveals a captivating sound full of mystique on new album Tarifa. The project of London-based singer/songwriter and guitarist Josh Edwards, Blanco White infuses dream-pop allure alongside strong inspirations from Latin American and Andalusian folk music — resulting in a dazzling, atmospheric album that beautifully intertwines folk and dreamy electronic infusions.
Dreamy synths and soaring vocals assemble with weightless ease on the opening "Giordano's Dream, Pt. 1." Wordless backing vocals add a heavenly lushness, culminating in a dual-vocal convergence as gently thumping rhythms surround with immersive intrigue. This is an inviting, calming kick-off to an album full of magnetic atmospheric and melodic navigations.
The track's second part evokes a cinematic appeal with its pit-pattering percussion and weeping strings, crafting a meditative spell into an eventual vocal emergence — escalating emotively amidst the strong organs. A feeling of summertime yearning is apparent in the vocals' calling out and backing illumination. Tarifa kicks off strongly with the atmospheric, immersive composures of this two-part standout.
Mellow guitar grooves on "Tell Me That You Need Me" mesh with an enigmatic vocal composure, ceaselessly feeling on the verge of an emotional expanse. Their momentum-filled tone and hypnotic tactfulness pair with the trickling guitar tones for a sound lovably reminiscent of later-era Talk Talk. The laid-back guitar tones, reverberating rhythms, and vocal chillness combine for yet another enrapturing soundscape.
"Una Noche Más" is utterly gorgeous in its dreamy acoustics and lulling vocals. The fluttering guitars, serene backing synths, and subdued vocals combine for a spellbinding engrossment. This leads into the patiently unfolding title track, where a stutter-y synth feeling embraces soaring vocal passion and sporadic clap-laden percussion; "Tarifa" is wholly indicative of Blanco White's knack for enthralling structural builds, balancing movement and contemplative dreaminess with precision.
Latin-inspired folk and dream-pop continue to intertwine beautifully on "Silver Beaches," whose lyrics stir achingly in portraying lost love and longing. "The truth is I can't forget you," the vocals admit at one point, furthering the sentiment with nostalgic sentiments like "still we walk for miles in my head." The array of trickling guitars and lush textural backings converge for an aptly introspective setting.
The album concludes with a sense of personal exploration and adventure, with the heady "Riding On The Wind." "So many people wandered the world," the vocals pour during the spine-chilling escalation. "We watch them leaving, riding on the wind." The emotive remembrances evoke mystery and wonder, seeking to "help me understand all the things that have changed." The track proves poignant in reacting to change within a constantly moving world, seeking a sort of embrace and serenity — feelings that the lush, meditative listening experience within Tarifa certainly provide.