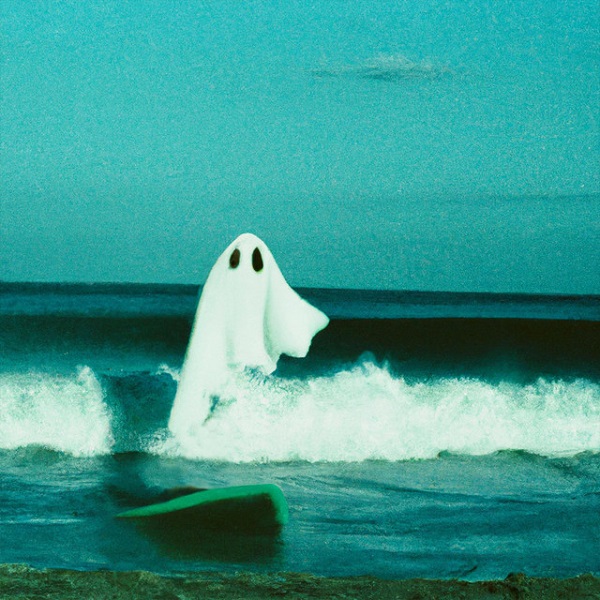 "Stay Awhile" is an enveloping new single from Cayo Coco, the solo project of Los Angeles-based multi-instrumentalist Lumen Loraine. "Love me, don't leave me, just stay for awhile," the vocals burst during a stellar chorus, enamoring amidst textured guitars and glistening synths. The track takes off quickly following a nocturnal, nostalgic synth-fronted soundscape, traversing into peppy bass and debonair vocals prior to the chorus' emergence. An impassioned, hooky hold maintains its grip from there.
Loraine elaborates further on the track, which explores relationships whose partners are on varying spectrums of their attachment styles, from anxiety-leaning to fearful avoidant:
"The anxious – avoidant dance is a pretty intense dynamic. A few years ago I was blindly living on the far end of anxious attachment. I spent a lot of time learning about the roots of this disposition, and started to heal and change. The chorus very much so reflects the inner conflict of the anxious.. don't leave, don't leave… stay!!!!"

"Stay Awhile" is a message for those experiencing anxiety in their relationships, and can serve to help others remember that healing is possible through awareness. "Part of that process is recognizing why you are drawn to certain people," Lumen confides. "Once you see emotional unavailability was what you were choosing, you can consciously start changing that standard. You'll start choosing people who are not confirming your outdated storylines. It's worth the effort, and you deserve to experience partnership in healthier ways!"
—
This and other tracks featured this month can be streamed on the updating Obscure Sound's 'Best of October 2023' Spotify playlist.