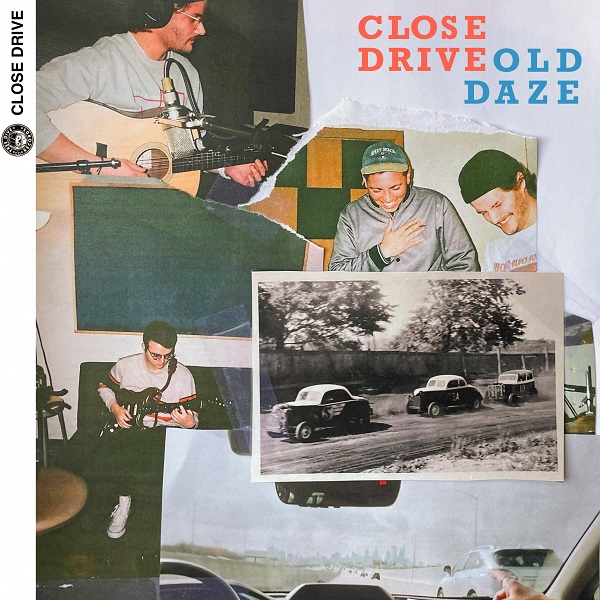 Philadelphia-based quartet Close Drive show a soaring blend of rock and folk on their debut studio EP, Old Daze. Catchy hooks and brooding introspection coexist within a range of melodic, enjoyably evolving songs.
The opening "Yesterday" kicks into gear with spirited guitar twangs and reflective acoustics. Retrospective vocals — "yesterday came and went," — enamor with a nostalgic, warming quality. A hooky, soaring ascension emerges as the one-minute turn hits, emitting "when I'm with you," in conveying the complexities of a relationship in limbo. Per vocalist Brandon Higgins, the track "captures this feeling of staying in a situation or relationship because it's comfortable, when in reality it's unhealthy."
The EP's title track follows with a more folk-forward sound. A debonair vocal composure eventually rises in asking "where did the time go?" as musings on the fleeting nature of time prove resonating. "Old Daze" builds delightfully into the chipper "Bed Head," whose bass-driven verses excel into a glistening charisma during the standout chorus, where breezy guitars and impassioned vocal swells implore to "get out of my head."
From highlights like these, to the stages-of-life contemplation of "Variegation" and rousing anthemic folk within closer "Another Wonderful," the Old Daze EP is a demonstration in quality songwriting from Close Drive.
—
"Old Daze" and other tracks featured this month can be streamed on the updating Obscure Sound's 'Best of October 2023' Spotify playlist.
We discovered this release via MusoSoup, as part of the artist's promotional campaign.