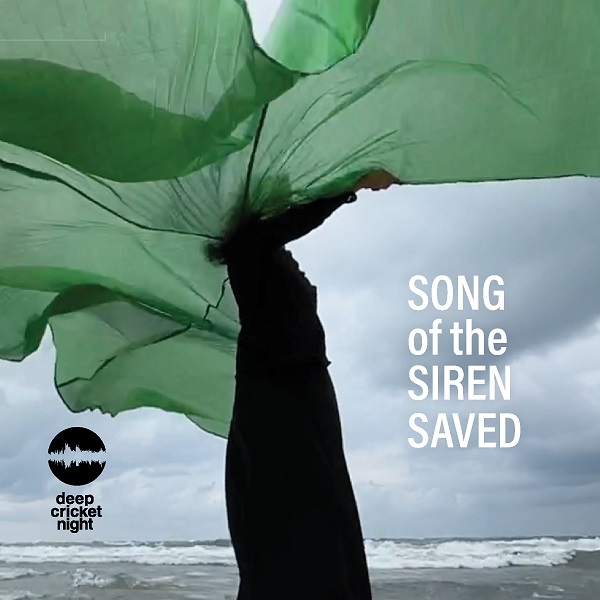 A rock album full of intrigue, Song of the Siren Saved is a gripping showcase from Chicago-based band Deep Cricket Night. Their sound proves commanding with a balance of hypnotic and ferocious soundscapes; Joy Division and early Pink Floyd are among the noted influences.
"Red Runs Through the White Lodge" is exemplary of the act's knack for climactic structural unfolding. Steady percussive pulses resemble the hoofs of a horse racing through the night, adorned alongside a menacing guitar-laden ferocity that gradually intensifies. The "miles away," vocal intensity stirs, as reference to owls and "the white lodge," concoct a Lynchian imagery that proves apt amidst the dark guitar tones and percussive momentum. The track's music video, below, adds further to the ample cinematic appeal.
Highlights are numerous throughout the album, from the piano-laden Americana nostalgia of "Rachel" to eerie rocker "When You Disappear." Enjoyably unpredictable structural turns and bursts of vocal emotion appear throughout, delightfully unsettling at points and retrospectively beautiful in others, like the post-punk/blues fusion within "56 Witch." Song of the Siren Saved is a riveting listening experience from Deep Cricket Night.
—
"Downpour, Same" and other tracks featured this month can be streamed on the updating Obscure Sound's 'Best of October 2023' Spotify playlist.
We discovered this release via MusoSoup, as part of the artist's promotional campaign.