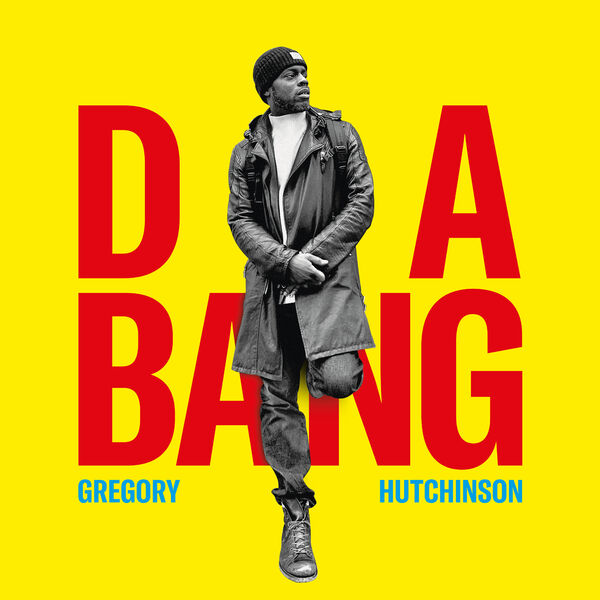 Songwriter and drummer Gregory Hutchinson presents an eclectic, soulful immersion throughout his first solo album, Da Bang. Considered amongst the best jazz drummers of his generation, Hutchinson's diverse career — dabbling in everything from jazz and neo-soul to hip-hop — lends experience that results in a riveting, colorful production throughout.
A love for music of all molds has existed within Hutchinson since a young age. The Brooklyn native grew up in a Trinidadian household, bearing witness to classic hip-hop emerging throughout the '70s and '80s. Plus, Hutchinson's father was a drummer who performed in calypso and reggae bands, while his later mother adored R&B and old soul records. Early exposure to these beautiful music styles, along with a range of future collaborations, has led to a musical style that melds various inspirations with beautiful, creative cohesion.
Opener "Straight from the Heart" plays with apt commencing momentum, weaving spoken-word snippets — celebrating a new-found courage to speak/play straight from the heart — with a soulful culmination amidst riveting percussion and woodwind flourishes. Leona Berlin's captivating, soulful vocal delivery captivates — here and on numerous tracks throughout. "Straight from the Heart" also features Karriem Wiggins. The track kicks off Da Bang in stellar form.
The smooth vocals of Kameron Corvet enamor on "So Confused," an introspective and yearning R&B success that beckons for trust and love. "Release your fears and this time will be different," the vocals exude, into the "don't let go," refrain. Corvet's vocals also impress on the more thunderous rock array on "My Turn Now," showcasing Hutchinson's ability to weave various vocalists within varying moods, from the former's R&B smoothness to the spacey funk distortion within "My Turn Now."
"Last Time We Gonna Polite" consumes in its atmospheric jazz expanse. Brass emerges amidst a thumping rhythmic backbone, intertwining jazz, soul, and hip-hop with immersion. This standout is among the strong aesthetical pursuits on the album, with further highlights including the nostalgic soulful pop and '70s flairs within "Blow Your Mind / Let's Take It Back" and the stampeding rhythmic precision of "We Got Drumz," featuring Javier Starks and Soweto Kinch; the effort shows a brash ardency reminiscent of Yves Tumor.
The closing "Fly Away" starts with a thank-you to the audience, enjoyably highlighting the live-like setting conveyed throughout the album; its organic structural flows and diverse creative pursuits exude a lovably improvisational feeling. The closer's drive into dexterous percussion, vocal entries, guitar thumps, and exhilarating brass caps off this stellar album with charismatic allure.