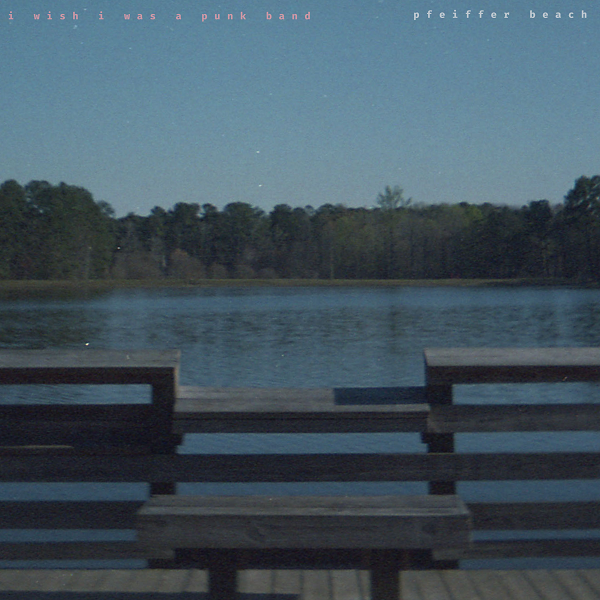 An atmospheric delight in both its lyrical descriptions and textured guitar tones, "Pfeiffer Beach" is a single released today from I Wish I Was A Punk Band, the solo project of multi-instrumentalist Phil Hamilton. The lyrics invoke a beach-set tranquility — "the sea at my feet," — amidst caressing guitar twangs, with descriptions of purple sands and an ominous sense of an impending storm colliding with intrigue.
The track stirs in its evolution from descriptive lyrics and balmy guitar work into an ardent blast of guitars in the final minute+, accelerating with vigor. "Pfeiffer Beach" is exemplary of the project's gripping songwriting, navigating heavy distortion-laden storms and lush beachside frolicking alike.
Hamilton elaborates in detail on the track's creative process:
"On a tour in November of 2019, I took a day off in Big Sur National Park along the California coast. Driving in to the park, the highway passed directly next to a large wildfire that covered the sky in a deep haze. I spent the afternoon on Pfieffer Beach, a purple sand beach that is absolutely incredible. At that time, I was lucky that the ocean wind was keeping the wildfire smoke off of the beach, but I was unable to shake the feeling that the wildfire was just down the road.

Later on that tour, I picked up Maggie Nelson's "Bluets", a short book of poems. In it, she wrote "…I am not interested in longing to live in a world in which I already live" which inspired this song to speak to the anxiety and fear of climate catastrophe that felt closer than ever while standing upon purple sand."
—
This and other tracks featured this month can be streamed on the updating Obscure Sound's 'Best of October 2023' Spotify playlist.