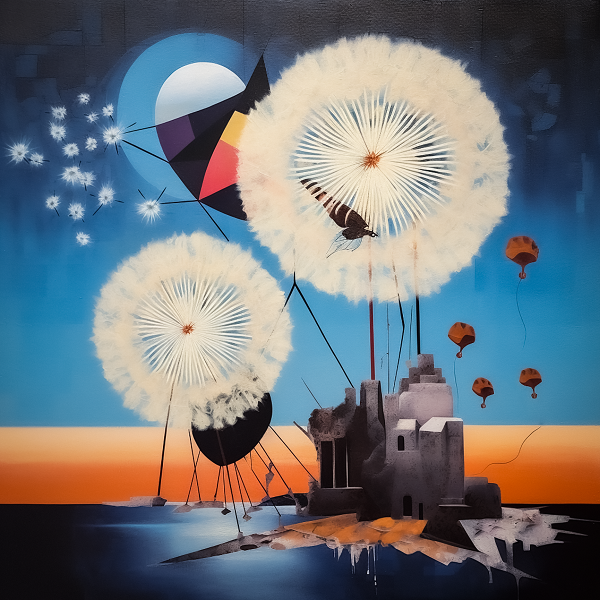 Showing an affecting folk sound with commentary on loss and personal connections, Heat Ghosts is the debut EP from James Bannon, releasing on November 3rd. Introspective lyrical ruminations on relationships, and their accompanying complexities, make for a moving, relatable listening experience. The opening two tracks stir in their portrayal of these bonds falling apart, while "Footnote" follows them in musing artfully on missed opportunities and unexpressed feelings.
"I came home to a garden untended," Bannon sings on the opening "Kitchens Everywhere," using a home's decay symbolically in conveying a ruptured connection. Glistening guitar twangs complement an uptick in vocal emotion in the resonating conclusion, asking "should I have just jumped off the ship?" in furthering poetic metaphorical symbolism of second-guessing in a relationship's post-mortem.
"Dinner Party" proves relatable in its conveying of a "queer high school love" that eventually goes awry. A peppy acoustical backing complements an angsty dual-vocal mix, culminating in the "you don't miss me at all, then it's just fine," grudging acknowledgement. This proves resonating in following depictions of sentimental recovery, such as "falling asleep watching movies, starring girls that look like you." The stream-of-conscious vocal feeling and hooky central refrain reminds of a cross between Magnetic Fields and Jonathan Richman.
The personal "Canvas" drives on a lusher acoustical drive, admitting "I didn't anticipate it," prior to "feeling like a ghost, in an unfamiliar home." The added vocal in the second half sends chills, seemingly capturing a state of certain emotions still "hanging around," even in the face of newness. The brass-laden "Now You Know" exudes a blaring, confessional "I love you more than anything," adoring, providing some brighter brevity following the melancholic tint.
Frolicking acoustics and warming vocals lead the riveting finale "Autumn," which shows a charming folk-pop arsenal reminiscent of Jens Lekman. Its trickling, vibrant guitars and airy vocals complement morose themes, ruminating on experiencing loss, and at a young age in particular. This haunting send-off, reminding of a "cruel world" though also the compassion within it, caps off Bannon's Heat Ghosts EP with satiating impact. This is a release full of quality, intimate songwriting.