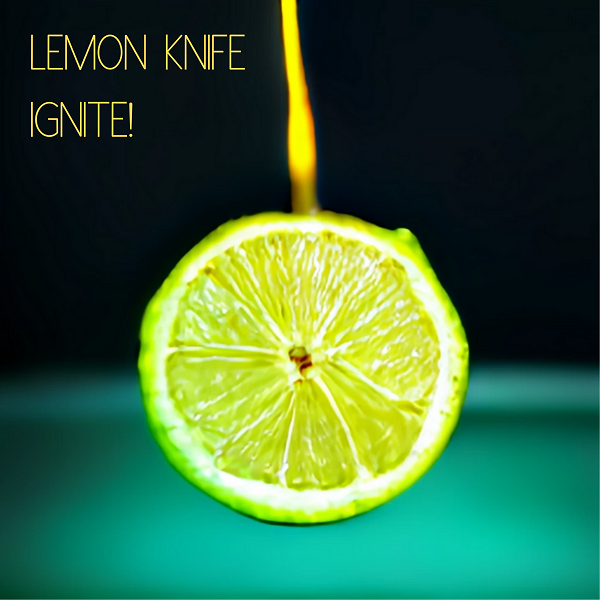 Chicago-based husband/wife duo Lemon Knife concoct a dynamic rock appeal throughout Ignite!, an album crafted as a commemoration to their wedding anniversary.
Their alternating vocal performances coincide with a commendable range, from the lusher post-punk nostalgia of "Extremely Bizarre Love Triangle" to the rousing rock theatrics of the opening title track. Punk, prog-rock, riot grrl, and beyond are touched upon throughout the entertaining listening experience, also bolstered by a colorful lyrical flair — emphasizing topics as diverse as shark attacks, historical figures, and "apocalyptic astronomy."
Ignite! has a variety of highlights. "Kirkwald in a Day" is particularly exemplary of their eclectic strengths. Creeping guitar jangles and subdued vocals are joined by sporadic bursts of vocal emotion. Jazzy bass lines provide a hypnotic underlying to the eerie rock feeling.
Guitarist/vocalist Mia Blixt-Shehan excels on dreamier efforts like this, while drummer/vocalist John Retterer-Moore invigorates with a more punk-friendly raucousness — evident on tracks like "Haircut" and "Grow Old in Maine." Ignite! is a compelling rock journey that succeeds in both serene introspection and punk-ready ardency.
—
"Extremely Bizarre Love Triangle" and other tracks featured this month can be streamed on the updating Obscure Sound's 'Best of October 2023' Spotify playlist.