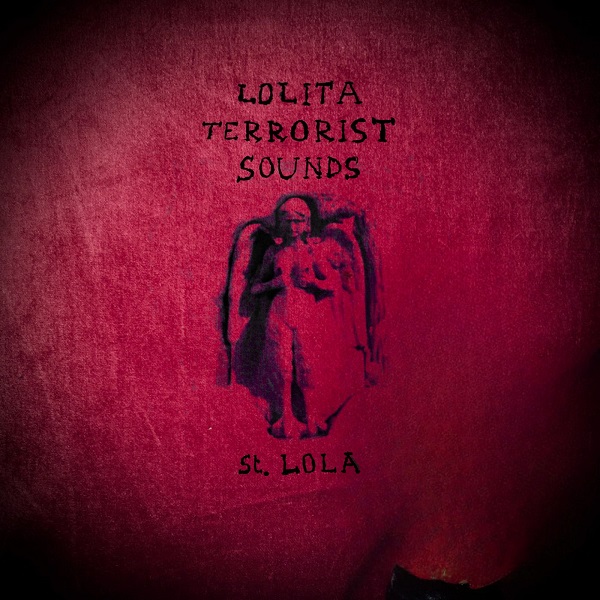 A darkly gripping album from Berlin-based band Lolita Terrorist Sounds, St. Lola engrosses with an enjoyably jarring fusing of industrial rock and post-punk. The album features the notable artists Kristof Hahn (Swans) and Bob Rutman. Band leader Maurizio Vitale recorded and produced the album in a former secret service building in Berlin, purported to be haunted, with mixing by Thomas Stern.
"Shaved Girl" makes a statement as the opening track, exuding a delectably unsettling pull. "I would never miss this chance," menacing vocals let out amidst momentum-building percussion and grimy guitar distortion, ascending into the title-touting soaring. The depictions of "a living porcelain doll," provides a haunting enamoring, with the post-punk guitar line around 02:30 adding well to the brooding soundscape.
"I used a limited amount of old microphones and analog gear to capture and preserve the instinctive roughness of the music," Vitale says. "It was more about capturing the magic of the moment and the historical place where the songs were conceived rather than making a polished record."
Another highlight from the album, "Mind the Gap" stirs with its atmospheric development. Pit-pattering percussion and guitar feedback complement vocals that urge "don't forget to escape reality, don't forget to escape banality," whilst taking the plunge into the unknown. Haunting piano pulses complement these verses with commanding fervency, ascending into string-laden haunts and eerie guitar stylings. From highlights like this to the nocturnal creeps of epic finale "Living-in-glory," St. Lola resonates with a stylishly dark allure.
—
"Mind the Gap" and other tracks featured this month can be streamed on the updating Obscure Sound's 'Best of October 2023' Spotify playlist.