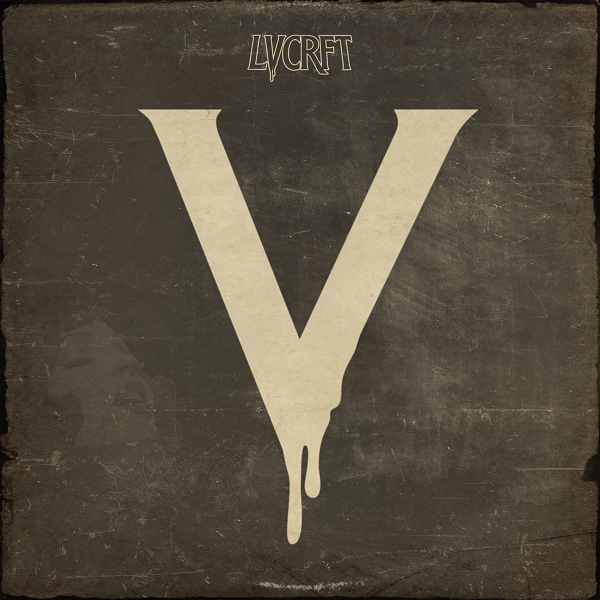 The Halloween season is often accompanied by the presence of classic spooky tracks, many of which have become standards at this point. However, there lacks an abundance of Halloween-minded modern pop successes, particularly presented in conceptual album form. V, the new album from LVCRFT, answers that call — unveiling a range of hooky, moody pop successes set in the Halloween mold.
LVCRFT has been churning out Halloween-minded pop successes since their debut with 2019's This Is Halloween Volume 1. That release's opener, "Skeleton Sam," went on to become the lead song in Hocus Pocus 2 — at one point becoming among the most popular songs in the world. Suffice to say, LVCRFT are among today's most successful and enthralling acts specializing in the Halloween mood. The trio comprises Grammy-winning songwriters Evan "Kidd" Bogart and Amanda "MNDR" Warner, alongside Grammy-winning producer Peter Wade.
As the album's opening track declares — "every day is Halloween!" — the album plays like a celebration of this darkly invigorating season. The established setting, with a full moon and fog-set landscape, leads into ghostly vocals ruminating on spotting witches, zombies, and creatures beyond. "There's nowhere to run, there's nowhere to hide," the anthemic vocals let out during the spirited chorus, driving to the "every day is Halloween!" jubilance, like a procession of ghouls celebrating festively.
The infectious pop songwriting is bolstered by a continued thematic narrative, furthering the story of Skeleton Sam. A "found letter" from Sam prompts listeners to explore a love story: "I've been frantically working to free my one true love… Please, I beg you, find the right notes." This prompt is accompanied by the trio releasing "found footage" on social media, providing haunting visual accompaniments to the listening experience. For the Halloween season, and for pop fans all throughout the year, V plays as a riveting and melodically contagious tale.
Highlights are numerous throughout the release. "Burnin'" meshes debonair "heavy metal heart," verses with a punchy, anthemic central hook — reminding fondly of Justice. "My love for you will never end," the vocals let out, exuding an endless sort of waiting, even from beyond the dead. "Seraphina" pursues a more rock-minded appeal, as soulful vocal assemblage and twangy guitars intertwine with replay-inducing results. Collaborations also stir; "Scream! (For Halloween)" chronicles "where spirits play and vampires lay," amidst a spirited pop/rock cohesion, featuring The Remains. Monte Revolta also stars with charismatic vocal haunts on "Purgatory."
"Don't you know eternity is better with a smile?" Monte Revolta's croon lets out, enjoyably representing the album's mixture of lighthearted Halloween fun and genuinely ghoulish haunts. V is a fun, stylish showcase from LVCRFT, who continue to produce some of the best Halloween-themed tunes in the cemetery.