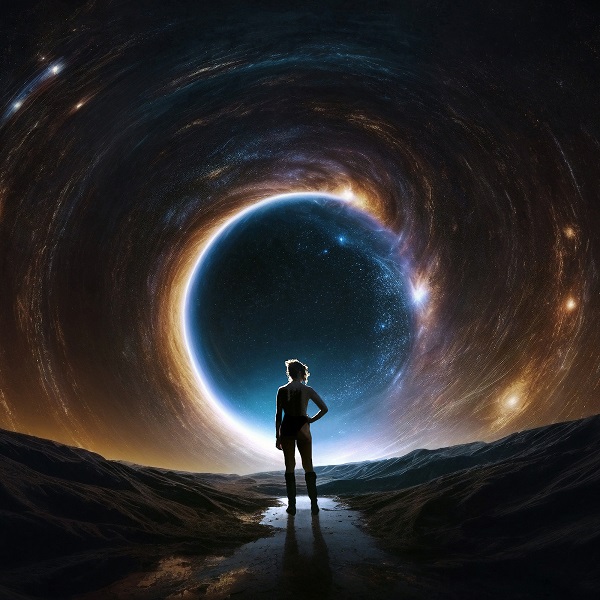 A spacey, intriguing two-track EP with strong atmospheric appeal, Nous ne sommes pas au monde comes via Marie Möör et Les Autres Couleurs (The Other Colors), a Paris-based project formed in 2007 and led by vocalist/songwriter Möör and composer Laurent Chambert. They take inspiration from electro-acoustic music and jazz, also noting "the audio chaos of the contemporary world," as a point of influence.
Industrial synth clanking and an ominous underlying pad combine with spoken-word eeriness for an enthrallingly chilling soundscape, emitting a sense of discovery in the steady momentum and concluding lyrical focus, declaring "So I dug a tunnel. I found a way. Elsewhere. I have discovered another reality."
An effervescent flourishing at the two-minute turn is especially engrossing, adding a bright enamoring upon its reappearance in the conclusion as well. The EP's other track, "Les arbres ont des yeux" casts a more buzzing immediacy, embracing a warming distortion as submerged vocal effects meander enjoyably; the lush opener and psych-friendly griminess of this follow-up make for an impactful one-two punch.
—
"Nous ne sommes pas au monde" and other tracks featured this month can be streamed on the updating Obscure Sound's 'Best of October 2023' Spotify playlist.
We discovered this release via MusoSoup, as part of the artist's promotional campaign.