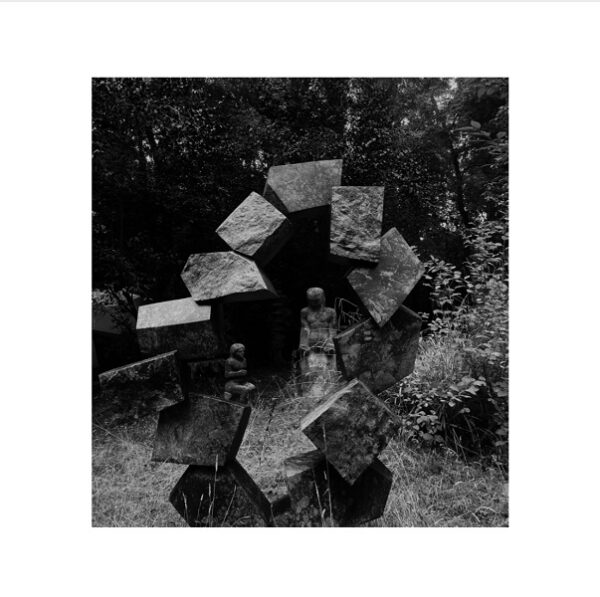 UK artist Matt John Henderson crafts a stirring sound throughout his new album Soul Season — offering a ravishing stylistic display, showcasing elements ranging from intimate folk to hypnotic psychedelia and contemporary jazz. Echoes of George Harrison, Nick Drake, and Talk Talk linger throughout the haunting compositions, often building from sparse beauty into intricate, textured underlyings.
The album's title track opens with gentle acoustic plucks, as the vocals declare "it's my soul season." Strings creep and twinkling keys emerge subtly as the vocals express "I'm falling," with delicate immersion. This meditative opening has a mantra-like season with its repeating declaration, inviting listeners to an intimate listening experience that's not wary of expressing from the heart, in the ultimate pursuit of self-discovery. The track's second part — appearing later in the album — also compels, lamenting the feeling of being "stuck in reverse," as strings and guitar twangs escalate.
"Lopsided Truth Sayer" follows with a haunting mystique, resembling a cross of The Clientele and George Harrison in the hypnotic convergence of lush vocals, djembe, tabla, cello, and fingerpicking guitar. The "morning sun," sequence is especially resonating in its trickling percussive effects and lulling strings into flourishes of guitar and hazy vocals past the two-minute turn. The album's lead single is a thorough showcase of Henderson's atmospheric and melodic talents alike.
The bluesy, debonair qualities of "By The Waterfront Docks" presents a more familiar expression. Vague harmonicas, steady acoustics, and suave vocals build from a grittier disposition into the gorgeous, string-touched haunts past the first minute. The vocals assume a more vulnerable, soft quality here as well, before traversing into the bluesy "floating way upstream," return. "By The Waterfront Docks" feels quaint, though is another showcase in versatile navigation, from the bluesy nostalgia into moments of string-laden gorgeousness.
"Illusion Refuge" is especially exemplary of the album's knack for intriguing structural growths. Trickling guitars lend a ripple effect amidst serene vocals, casting philosophical insights in the mold of "all that was and that will be so," in a soul-searching quest. Jazzy percussive effects and emergent strings send chills at the haunting mid-section, showing shades of Van Morrison. Twangier guitars and ghostly vocals close this mesmerizing success.
Soul Season enthralls with quality songwriting throughout, from the opening's heartfelt exposition to closer "Spirit Howls" and its hauntingly anthemic fusing of strings, woodwinds, and guitars. Matt John Henderson displays a tendency for gripping, evolving soundscapes along with introspective lyrical engrossment.