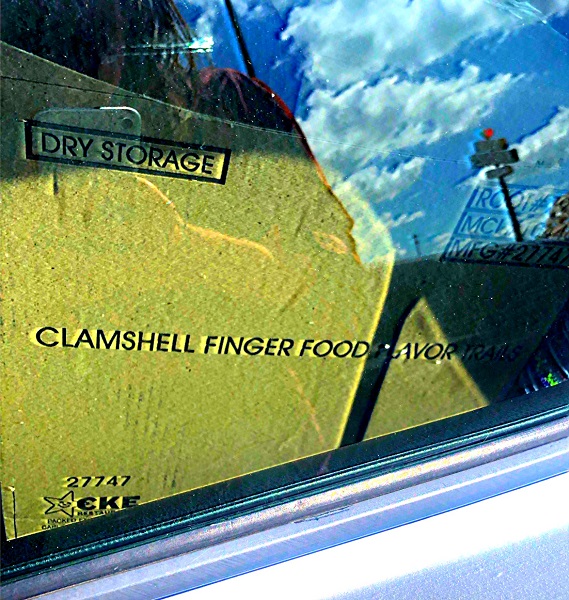 Intriguing in its range from punk-rock to alt-country, Clamshell Finger Food Flavor Trails is a stellar live album from MMMM. The duo — presently based in New Jersey and Vermont — formed in 2019, and this release showcases their performance at Prototype237 in Paterson, NJ on July 28th.
The opening "Feels Good Bobo" casts an eerie, industrial feeling — like the backdrop to a robot-making facility, with sinister intent. Sporadic guitar twangs and textural buzzing linger with feedback-friendly appeal into the conclusion. "Opportunism" follows with an art-rock composure, as clashing percussive effects and debonair guitar stylings remind fondly of Tom Verlaine. This opening one-two punch previews the compelling versatility throughout.
Also riveting, "And What Are You After" builds from a folk-minded quaintness into a rousing rock expanse, alongside fervent vocals that captivate; the commendably unpredictable structural navigation and sturdy aesthetic feels akin to Sunset Rubdown. The closing "Groundhog Day" wraps the album out with satiating appeal, unleashing a snarling punk-laden charm. Clamshell Finger Food Flavor Trails is an engaging success from MMMM.
—
We discovered this release via MusoSoup, as part of the artist's promotional campaign.